Sign up for his newsletter and get one of Rick's ebooks for free!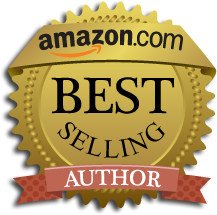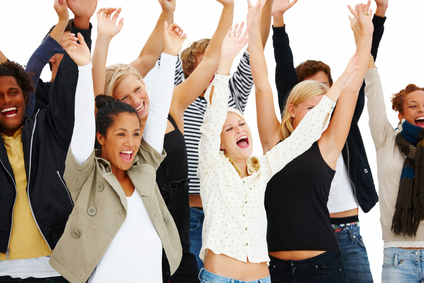 Rick Saldan is an excellent inspirational speaker who tailored the seminar to the needs of the individual students being instructed. This office thanks the Mayors Office of Information Services for having such a vendor.
Timothy K. Lynch
Office of Fleet Management
City of Philadelphia
Rick has a magical approach that provides a clear and concise message specifically designed to the needs of his audience. Rick will provide all the motivational magic you will ever need, propelling your organization to the next level of greater success.
Thomas Mulhern
Frontier Communications
Rick Saldan is a compelling and absorbing motivational speaker and magician. I have been to five of his Motivational Magic presentations and it is amazing how he keeps our college audiences on the edge of their seats. A highly entertaining performer with great comedy flair. Rich content to increase students' productivity, peak performance and motivation. If you need an outstanding motivational speaker for colleges, Rick is definitely one of the world's greatest speakers and magicians!

Dr. Rob Gilbert, Sport Psychologist,
Montclair State University
Rick Saldan has the wit, wisdom and sorcery of a wizard. He has a dynamic personality, and all will enjoy his captivating stories, comedy and magic!

Dennis Slaughter
Credit Suisse First Boston
Rick Saldan delivers a first-class show! A pro in every sense of the word. Funny, unique, entertaining and polished.

Brian Letscher, Actor
Hawaii Five-O, NCIS, Cold Case, Law & Order and The Mentalist.
Rick Saldan is a wonderful combination of master magician, comic improviser and first class speaker. The audience loved his program, which was music to our ears. If you love celebrity motivational speakers such as Tom Hopkins, Dale Carnegie and Zig Ziglar, then you'll love Rick!

Dottie Burman, President
Burtley Productions, Inc.
Rick is one of the best inspirational speakers on the scene today. Funny, fun loving and highly energetic. If you want to make your next event into an extraordinary one, then invite professional speaker Rick Saldan and his amazing Motivational Magic.
Andres Lara, President
Inspiration Times Magazine



High Impact Selling Skills Seminars

Course 1 - Prospecting for Leads Like a True Professional

Prospecting is one of the keys to your sales success. Keeping your pipeline full ensures that you will continue to attract new business, and so your success today is a result of the prospecting you did six months ago.

In this workshop, participants will become skilled at prospecting and learn the 80/20 rule. They will learn to target and how to target them, and commit to do some prospecting every day through warming up cold calls, following up on leads, or networking. Participants will also build their personal prospecting plan and learn how to ensure their future by planting seeds daily.

Click here for more

---

Course 2 - Using the Telephone as a Sales Tool

Virtually everybody in sales today sells over the phone at least part of the time. Perhaps it is time for you to evaluate how you use the telephone and where it fits into your sales and marketing mix.

This one-day workshop will show you how the telephone can supplement, enhance, and sometimes replace other means of marketing and selling, and how this personal approach can dramatically increase your sales success. We will also talk about how to hone your communication skills, your ability to persuade, and techniques to personalize each sales call.

Click here for more

---

Course 3 - Building Relationships for Greater Success in Sales

No one questions that making friends is a good thing. In this workshop, participants will discover that the business of business is making friends, and the business of all sales professionals is making friends and building relationships. Strategic friendships will make or break any business, no matter how big and no matter what kind of market.

Click here for more

---

Course 4 - How to Structure and Deliver Dynamite Sales Presentations That Incite Action

A great sales presentation does not demand that you have all the bells and whistles to impress the client with your technical skills. Rather, try impressing your clients with your knowledge of the products and services you sell and your understanding of their problems and the solutions they need.

This one-day workshop will help you teach participants how to create a winning proposal and how to turn it into a dynamite sales presentation.

Click here for more

---

Course 5 - Smoking Out and Overcoming Objections to Close More Sales

If you are like most sales professionals, you are always looking for ways to overcome customer objections and close the sale. This one-day course will help you to work through objectives effectively. We will help you plan and prepare for objections so that you can address customer concerns, reduce the number of objections you encounter, and improve your averages at closing sales.

Click here for more

---

Course 6 - Secrets of Highly Effective Salespeople

It's no secret that the sales industry continues to change and evolve rapidly. This is an exciting and dynamic profession, although it is often underrated and misunderstood. The back-slapping, high pressure, joke-telling sales person has disappeared. In his place is a new generation of sales professionals: highly trained and well groomed, with the characteristics of honesty, trustworthiness, and competence.

Click here for more





---

Course 7 - Launching Your High Impact Marketing Campaign

A small marketing budget doesn't mean you can't meet your goals and business objectives. You just have to be more creative in your marketing tactics. This workshop will show you how to get maximum exposure at minimum cost. You will learn effective, low-cost, and non-cost strategies to improve sales, develop your company's image, and build your bottom line.

Click here for more

---
Hire Rick Saldan's Motivational Magic to Energize Your Conference or Special Event!

Rick says, "With perseverance, drive,

and vision, you can achieve what once seemed impossible. I encourage you to strive toward

your vision for a new future -- one that

energizes your gifts, your passions and your untapped hidden potential!"

Rick's ideas, messages, strategies, and first-hand stories of overcoming adversity against all the odds will inspire your people. They become enthused, excited, and committed to take massive action that impacts your bottom line. Your return on investment is powerful.

Rick is a unique motivational

speaker and seminar leader that combines comedy, theatrical illusions and extensive audience interaction with inspirational presentations. He creates a powerful

and enjoyable learning experience,

guaranteeing to make your conference or

special event an outstanding success!

Contact Rick Today!
"Rick's presentation is thoroughly inspiring, entertaining and wonderful!"

Elizabeth O'Keeffe
Random House Publishing
"Rick Saldan has the wit, wisdom and sorcery of a wizard. He has a dynamic personality, and all will enjoy his captivating stories, comedy and magic!"

Dennis Slaughter
Credit Suisse First Boston
"Rick has given of his time, energy and talents to all kinds; from the needy elderly to convicts, from terminally ill patients to runaways. He has strengthened and edified the lives of many."


Captain Ross Schwalm,

United States Marine Corps

"The oohs and ahhs could be heard for miles as magician and motivational speaker Rick Saldan taught students at the Clarence B. Lamb School how to be possibility thinkers."

Dana Forde
The New Egypt Press


You can pause the slideshow by hovering your mouse over the pictures

<!—END OF THE SLIDESHOW SLIDER *************************************************************************************************************************** -->