Sign up for his newsletter and get one of Rick's ebooks for free!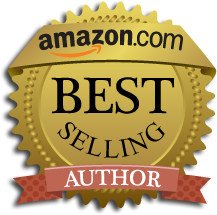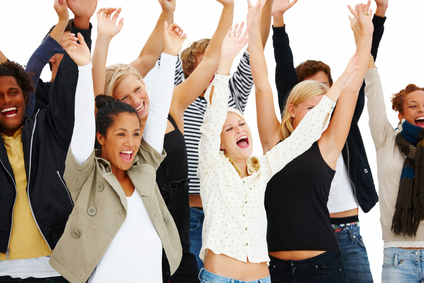 Rick Saldan is an excellent inspirational speaker who tailored the seminar to the needs of the individual students being instructed. This office thanks the Mayors Office of Information Services for having such a vendor.
Timothy K. Lynch
Office of Fleet Management
City of Philadelphia
---
Rick has a magical approach that provides a clear and concise message specifically designed to the needs of his audience. Rick will provide all the motivational magic you will ever need, propelling your organization to the next level of greater success.
Thomas Mulhern
Frontier Communications
---
Rick Saldan is a compelling and absorbing motivational speaker and magician. I have been to five of his Motivational Magic presentations and it is amazing how he keeps our college audiences on the edge of their seats. A highly entertaining performer with great comedy flair. Rich content to increase students' productivity, peak performance and motivation. If you need an outstanding motivational speaker for colleges, Rick is definitely one of the world's greatest speakers and magicians!

Dr. Rob Gilbert, Sport Psychologist,
Montclair State University
---
Rick Saldan has the wit, wisdom and sorcery of a wizard. He has a dynamic personality, and all will enjoy his captivating stories, comedy and magic!

Dennis Slaughter
Credit Suisse First Boston
---
Rick Saldan delivers a first-class show! A pro in every sense of the word. Funny, unique, entertaining and polished.

Brian Letscher, Actor
Hawaii Five-O, NCIS, Cold Case, Law & Order and The Mentalist.
---
Rick Saldan is a wonderful combination of master magician, comic improviser and first class speaker. The audience loved his program, which was music to our ears. If you love celebrity motivational speakers such as Tom Hopkins, Dale Carnegie and Zig Ziglar, then you'll love Rick!

Dottie Burman, President
Burtley Productions, Inc.
---
Rick Saldan is an incredibly talented performer and motivational speaker with great insight. He shares many powerful motivational messages that will enhance your life for the better!

Jack Murray, President
Dream Illusions
---
Rick is one of the best inspirational speakers on the scene today. Funny, fun loving and highly energetic. If you want to make your next event into an extraordinary one, then invite professional speaker Rick Saldan and his amazing Motivational Magic.
Andres Lara, President
Inspiration Times Magazine



Energize Your People!


"With perseverance, drive, and vision, you can achieve what once seemed impossible. I encourage you to strive toward your vision for a new future - one that energizes your gifts, your passions and your untapped hidden potential!"


Nurse Rick's ideas, messages, strategies, and first-hand stories of achievement will inspire your people to become enthused, excited, and committed to action.



Use Of Powerful Attention Getters And Teaching Tools: It's Magic!


Whether it is a full day seminar, a series of breakout sessions, or a keynote message, Nurse Rick's presentations cleverly interweave powerful high impact messages with exquisite stage magic using beautiful doves, silks and candles. Your participants will be sitting on the edge of their seats stirred with childlike astonishment, as beautiful white doves magically appear a few feet away. Professional grand stage illusions will amaze and dazzle your participants, driving home the mess age that miracles can occur when you suspend your doubts and disbelief and are willing to accept new ideas and new challenges.



Passion, Energy and Enthusiasm Infused Into Your Audience!


What's in it for you? What unique qualities and experiences does Nurse Rick bring to the table that will make an impact in your next event? What can you look forward to seeing and hearing that will be fresh, new and distinctive?

You and your audience will be spellbound while listening to his stories in overcoming his fear of heights by taking skydiving lessons.

You will laugh with him as you hear the vivid painful early lessons, shaking with unadulterated fear, while learning to control the body during free fall. You'll feel the same exhilaration as he describes the awesome and incredible beauty of freefalling high above the clouds, two and a half miles above the surface of the Earth.

This is Nurse Rick skydiving from a hot air balloon over Williamstown, NJ

You will feel his terror as he dramatizes his first hand accounts during dangerous accidents thousands of feet above the runway, falling at 120 miles an hour, and fighting away the sheer panic.

You will feel that same sense of triumph as he tells and shows video footage of those later advanced conquests in extreme skydiving from hot air balloons, helicopters, on surfboards, stacking and linking eight parachutes while flying through the skies, and daring night time jumps from small Cesnas in pitch black darkness two miles up! He shares other exciting experiences driving armored tanks with the First City Troop, shooting artillery cannons while at Fort Sill, flying in a glider over the Nevada desert, scuba diving with sharks, and bungee jumping backwards from a 500 foot tower.


Nurse Rick provides his strategies for facing fear and overcoming internal obstacles and setbacks -- solid strategies that your audience can apply to their own personal or business circumstances.


The high impact message is that with perseverance, drive and vision, you can achieve the impossible.


You can face those setbacks, those doubts, and push through to achieve your deepest desires, realize your most sought after goals, and use your vision for a new future that taps into your hidden potential!

Nurse Rick's love for people and passion for helping others comes through very strongly in his powerful messages. He shares many of his stories of volunteer crisis intervention that change lives and provide new hope. Volunteering for five years deep within prison walls as a lay counselor to inmates looking to turn their lives around. Searching for abandoned homeless people in dark alleys of the inner city to provide a warm meal. His zest for life is contagious and energizing, while his sensitivity and insights will touch your heart deeply. Your audience will go home looking at life in a new way, searching out ways to add more balance and meaning to all of demands in everyday living.

Nurse Rick is second from the top in this photograph.

Nurse Rick believes in living a very full life, and is an avid skydiver, has run two marathons, has worked with the White House Advance Team, and has trained with the reserve unit of Hawaii's special forces 4th Force Reconnaissance Unit of the Marine Corps Reserve.

| | |
| --- | --- |
| He has been active with eight political campaigns: Mayor, District Attorney, three State Representatives, State Senator, U.S. Senator, U.S. President. | This is Nurse Rick in front of Air Force One during one of the five Presidential visits Nurse Rick worked with on the White House Advance Team. |
| | |

While serving with the Marines, Nurse Rick's commanding officer nominated him for the Gold Congressional Award for Community Service for 1200 hours of service with people at nursing homes, cancer patients, prison inmates, runaway teenagers, homeless people, and others.

How to Win Friends and Influence People


Nurse Rick served for 10 years as a volunteer sales training coach with the world's largest training company, the Dale Carnegie organization. This benchmark firm has held a sterling reputation for the past 80 years and holds offices in 60 countries throughout the world. Its reputation for developing top drawer instructors is second to none.


The majority of Nurse Rick's work with this organization has been with their corporate sales course, teaching cold call selling, presentation techniques, negotiation strategies and closing the sale. He has also served during this same period of time as a technology instructor, and has written several advanced software training manuals.



Why Wait?


The stirring motivational messages and presentations available to your company will make your event a success!! Go pick up the telephone and call right now and we will move forward to the next step!

Contact Nurse Rick Today!

Hire Rick Saldan's Motivational Magic to Energize Your Conference or Special Event!

Rick says, "With perseverance, drive,

and vision, you can achieve what once seemed impossible. I encourage you to strive toward

your vision for a new future -- one that

energizes your gifts, your passions and your untapped hidden potential!"

Rick's ideas, messages, strategies, and first-hand stories of overcoming adversity against all the odds will inspire your people. They become enthused, excited, and committed to take massive action that impacts your bottom line. Your return on investment is powerful.

Rick is a unique motivational

speaker and seminar leader that combines comedy, theatrical illusions and extensive audience interaction with inspirational presentations. He creates a powerful

and enjoyable learning experience,

guaranteeing to make your conference or

special event an outstanding success!

Contact Rick Today!
"Rick's presentation is thoroughly inspiring, entertaining and wonderful!"

Elizabeth O'Keeffe
Random House Publishing
"Rick Saldan has the wit, wisdom and sorcery of a wizard. He has a dynamic personality, and all will enjoy his captivating stories, comedy and magic!"

Dennis Slaughter
Credit Suisse First Boston
"Rick has given of his time, energy and talents to all kinds; from the needy elderly to convicts, from terminally ill patients to runaways. He has strengthened and edified the lives of many."


Captain Ross Schwalm,

United States Marine Corps

"The oohs and ahhs could be heard for miles as magician and motivational speaker Rick Saldan taught students at the Clarence B. Lamb School how to be possibility thinkers."

Dana Forde
The New Egypt Press


You can pause the slideshow by hovering your mouse over the pictures

<!—END OF THE SLIDESHOW SLIDER *************************************************************************************************************************** -->