Sign up for his newsletter and get one of Rick's ebooks for free!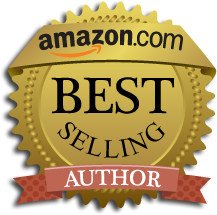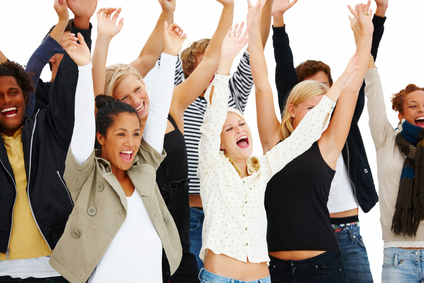 Rick Saldan is an excellent inspirational speaker who tailored the seminar to the needs of the individual students being instructed. This office thanks the Mayors Office of Information Services for having such a vendor.
Timothy K. Lynch
Office of Fleet Management
City of Philadelphia
Rick has a magical approach that provides a clear and concise message specifically designed to the needs of his audience. Rick will provide all the motivational magic you will ever need, propelling your organization to the next level of greater success.
Thomas Mulhern
Frontier Communications
Rick Saldan is a compelling and absorbing motivational speaker and magician. I have been to five of his Motivational Magic presentations and it is amazing how he keeps our college audiences on the edge of their seats. A highly entertaining performer with great comedy flair. Rich content to increase students' productivity, peak performance and motivation. If you need an outstanding motivational speaker for colleges, Rick is definitely one of the world's greatest speakers and magicians!

Dr. Rob Gilbert, Sport Psychologist,
Montclair State University
Rick Saldan has the wit, wisdom and sorcery of a wizard. He has a dynamic personality, and all will enjoy his captivating stories, comedy and magic!

Dennis Slaughter
Credit Suisse First Boston
Rick Saldan delivers a first-class show! A pro in every sense of the word. Funny, unique, entertaining and polished.

Brian Letscher, Actor
Hawaii Five-O, NCIS, Cold Case, Law & Order and The Mentalist.
Rick Saldan is a wonderful combination of master magician, comic improviser and first class speaker. The audience loved his program, which was music to our ears. If you love celebrity motivational speakers such as Tom Hopkins, Dale Carnegie and Zig Ziglar, then you'll love Rick!

Dottie Burman, President
Burtley Productions, Inc.
Rick is one of the best inspirational speakers on the scene today. Funny, fun loving and highly energetic. If you want to make your next event into an extraordinary one, then invite professional speaker Rick Saldan and his amazing Motivational Magic.
Andres Lara, President
Inspiration Times Magazine



Leadership Development Seminars

Course 1 - Developing Skills for Leadership Excellence

This three-day workshop is a tool for your leadership development. It is designed to help you create and accomplish your personal best, and to help you lead others to get extraordinary things done.

At its core, leadership means setting goals, lighting a path, and persuading others to follow. But the responsibility entails much more. Leaders must get their message out in a way that inspires, make the most of their limited time, and build roads to precious resources. They must negotiate alliances, improve their colleagues, and align the ambitions of the many with the needs of the organization.

What makes for a great leader? Is it something to do with inward characteristics, such as confidence and focus? Is it more about outward presence, including charm and compassion? Or is it about the ability to create a vision and get others to commit to it?

The answer is all of the above. By accepting the challenge to lead, you come to realize that the only limits are those you place on yourself.

Click here for more

---

Course 2 - Coaching and Mentoring Others to Success

Coach, Mentor, Role Model, Supporter, Guide... do these words ring a bell? Being a coach involves being able to draw from several disciplines. Coaching is based on a partnership that involves giving both support and challenging opportunities to employees. Mentorship is a related skill that is often a part of coaching. It's about being a guide, offering wisdom and advice when it is needed.

Knowing how and when to coach (and when to use other tools, like mentoring) is an essential skill that can benefit both you and your organization.

Click here for more

---

Course 3 - Problem Solving and Decision Making Skills

We make decisions and solve problems continually. We start making decisions before we even get out of bed (shall I get up now or not?). Sometimes, we will have made as many as 50 decisions by the time we leave for work. Despite all the natural decision making that goes on and the problem solving we do, some people are very uncomfortable with having to make decisions. You may know someone who has a hard time making decisions about what to eat, never mind the internal wrestling they go through in order to take on major decisions at work.

Likewise, we've probably all looked at a solution to something and said, "I should have thought of that." The key to finding creative solutions is not just creativity, although that will certainly help. The answer rests in our ability to identify options, research them, and then put things together in a way that works. Having a process to work through can take the anxiety out of problem solving and make decisions easier. That's what this two-day workshop is all about.

Click here for more

---

Course 4 - Building Your Relationships via Emotional Intelligence

We have all met people who are incredibly intelligent, gifted and talented, but yet they seem unable to have healthy relationships with other people. No amount of education in your specialty will help you to rise to the top if you cannot connect with other human beings.

Emotional intelligence, also called EQ, is the ability to be aware of and to manage emotions and relationships. It's a pivotal factor in personal and professional success. IQ will get you in the door, but it is your EQ, your ability to connect with others and manage the emotions of yourself and others, that will determine how successful you are in life.

We have all worked with and listened to brilliant people. Some of them were great and... well, some were not so great. The mean and the meek and all those in between can teach us more than they realize. When we look at the truly extraordinary people who inspire and make a difference you will see that they do this by connecting with people at a personal and emotional level. What differentiated them was not their IQ but their EQ - their emotional intelligence.

Click here for more

---

Course 5 - Leadership Skills for Supervisors: Communication, Coaching, and Conflict

Supervisors represent an important force in the economy. You have the power to turn on or turn off the productivity of the people who report to you. You are the crucial interface between the employee on the shop floor or the service desk and the managers of the organization. Although you usually have more technical experience than the employees you supervise, you may not have had a lot of leadership experience. This one-day course will give you the skills in communication, coaching, and conflict that you need to be successful.

Click here for more

---

Course 6 - Helping Employees Cope With Change

Change is something that excites people who love opportunities for growth, to see and learn about new things, or who like to shift the status quo. Some changes, however, are harder to adjust to and lead to expressions of resistance and anger. We can take concrete steps to make change more palatable by understanding people's hesitation, enlisting the help of others, setting up plans, and managing stressors. These steps can also ensure that desired changes are implemented successfully.

In this one-day workshop, you will learn how to manage and cope with change and how to help those around you too.

Click here for more

---

Course 7 - Developing Effective Communication Strategies For Greater Impact

Have you ever wondered why it seems so difficult to talk with some people and so easy to talk with others? Can you recall an occasion where you met someone for the first time and immediately liked that person? Something about the individual made you feel comfortable.

A major goal of this workshop is to help participants understand the impact that their communication skills have on other people. They will also explore how improving these skills can make it easier for them to get along in the workplace, and in life.

Click here for more

---

Course 8 - Conflict Resolution: Getting Along in the Workplace

Many people see conflict as a negative experience. In fact, conflict is a necessary part of our personal growth and development. Think of when you were trying to choose your major in college, for example, or trying to decide between two jobs.

However, conflict becomes an issue when the people involved cannot work through it. They become engaged in a battle that does not result in growth. When this type of conflict arises, negative energy can result, causing hurt feelings and damaged relationships.

This course will give participants the tools that will help you resolve conflict successfully and produce a win-win outcome.

Click here for more

---

Course 9 - Employee Dispute Resolution: Mediation through Peer Review Panels


Have you ever been in a workplace situation where a supervisor has made a decision that you didn't agree with? Did you wish that you could ask someone else what they thought of the decision; whether they would have done the same thing? The peer review process offers employees just that chance, using a formalized procedure to ask, consider, and resolve just these sorts of questions. This one-day workshop will teach you everything you need to know about employee dispute resolution through mediation.

This course is intended to offer participants a general overview of the peer review process. Participants should be encouraged to customize the process and its application for their organization.

Click here for more

---

Course 10 - Business Ethics for the Workplace

What exactly makes a decision ethical? The problem with ethics is that what may seem morally right (or ethical) to one person may seem appalling to another.

This workshop will not provide you with an easy way to solve every ethical decision you will ever have to make. It will, however, help you define your ethical framework to make solving those ethical dilemmas easier. We'll also look at some tools that you can use when you're faced with an ethical decision. And, we'll look at some techniques you can use so you don't get stuck in an ethical quandary. Best of all, we'll look at a lot of case studies so that you can practice making decisions in a safe environment.

Click here for more

---

Course 11 - Business Etiquette: Gaining That Extra Edge

This one-day workshop will help you handle most of those socially difficult moments. You'll have an extra edge in areas that you may not have given a lot of thought of until now. If you've ever had an awkward moment where: You aren't sure which fork to use; or, you don't know which side plate is yours; or, you've ever had to make small talk with a Very Important Person and been lost for words.

Then you know just how agonizing such moments can be. Even worse (and what can be even more damaging to your career) are the social gaffes you aren't even aware you make.

Click here for more

---
Hire Rick Saldan's Motivational Magic to Energize Your Conference or Special Event!

Rick says, "With perseverance, drive,

and vision, you can achieve what once seemed impossible. I encourage you to strive toward

your vision for a new future -- one that

energizes your gifts, your passions and your untapped hidden potential!"

Rick's ideas, messages, strategies, and first-hand stories of overcoming adversity against all the odds will inspire your people. They become enthused, excited, and committed to take massive action that impacts your bottom line. Your return on investment is powerful.

Rick is a unique motivational

speaker and seminar leader that combines comedy, theatrical illusions and extensive audience interaction with inspirational presentations. He creates a powerful

and enjoyable learning experience,

guaranteeing to make your conference or

special event an outstanding success!

Contact Rick Today!
"Rick's presentation is thoroughly inspiring, entertaining and wonderful!"

Elizabeth O'Keeffe
Random House Publishing
"Rick Saldan has the wit, wisdom and sorcery of a wizard. He has a dynamic personality, and all will enjoy his captivating stories, comedy and magic!"

Dennis Slaughter
Credit Suisse First Boston
"Rick has given of his time, energy and talents to all kinds; from the needy elderly to convicts, from terminally ill patients to runaways. He has strengthened and edified the lives of many."


Captain Ross Schwalm,

United States Marine Corps

"The oohs and ahhs could be heard for miles as magician and motivational speaker Rick Saldan taught students at the Clarence B. Lamb School how to be possibility thinkers."

Dana Forde
The New Egypt Press


You can pause the slideshow by hovering your mouse over the pictures

<!—END OF THE SLIDESHOW SLIDER *************************************************************************************************************************** -->