Sign up for his newsletter and get one of Rick's ebooks for free!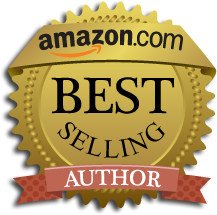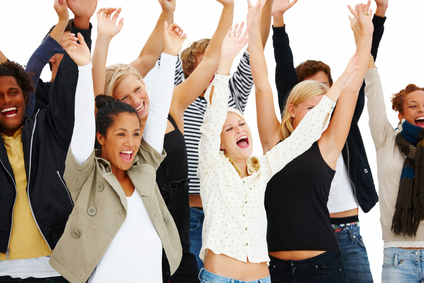 Rick Saldan is an excellent inspirational speaker who tailored the seminar to the needs of the individual students being instructed. This office thanks the Mayors Office of Information Services for having such a vendor.

Timothy K. Lynch

Office of Fleet Management

City of Philadelphia

Rick has a magical approach that provides a clear and concise message specifically designed to the needs of his audience. Rick will provide all the motivational magic you will ever need, propelling your organization to the next level of greater success.

Thomas Mulhern

Frontier Communications

Rick Saldan is a compelling and absorbing motivational speaker and magician. I have been to five of his Motivational Magic presentations and it is amazing how he keeps our college audiences on the edge of their seats. A highly entertaining performer with great comedy flair. Rich content to increase students' productivity, peak performance and motivation. If you need an outstanding motivational speaker for colleges, Rick is definitely one of the world's greatest speakers and magicians!


Dr. Rob Gilbert, Sport Psychologist,

Montclair State University

Rick Saldan has the wit, wisdom and sorcery of a wizard. He has a dynamic personality, and all will enjoy his captivating stories, comedy and magic!

Dennis Slaughter
Credit Suisse First Boston

Rick Saldan delivers a first-class show! A pro in every sense of the word. Funny, unique, entertaining and polished.

Brian Letscher, Actor

Hawaii Five-O, NCIS, Cold Case, Law & Order and The Mentalist.

Rick Saldan is a wonderful combination of master magician, comic improviser and first class speaker. The audience loved his program, which was music to our ears. If you love celebrity motivational speakers such as Tom Hopkins, Dale Carnegie and Zig Ziglar, then you'll love Rick!

Dottie Burman, President
Burtley Productions, Inc.

Rick Saldan is an incredibly talented performer and motivational speaker with great insight. He shares many powerful motivational messages that will enhance your life for the better!

Jack Murray, President
Dream Illusions

Rick is one of the best inspirational speakers on the scene today. Funny, fun loving and highly energetic. If you want to make your next event into an extraordinary one, then invite professional speaker Rick Saldan and his amazing Motivational Magic.

Andres Lara, President

Inspiration Times Magazine



WINNING: DEFINING IT. ACHIEVING IT
Author: Chris Widener

If you ask most people whether they would like to be considered a winner or a loser in life, they would most assuredly reply that they would like to be a winner. But this begs the question, "What does it mean to win at life?" In some things it's easy to define a clear winner. In a basketball game, whoever has the most points at the end of the game is the winner. In a game of hearts, my favorite card game, whoever has the least amount of points when one of the players reaches 100 points, is the winner.

But it isn't quite as easy to decide what it means to win in the game of life, is it? And that is because people define winning in different ways. For many, winning is through the accumulation of money or material possessions. "He's a success, a real winner," they say. Others think winning means living the longest. Still others say that it is to have their body in tip-top shape. Some say it is to have a happy family. Some say it is to regularly enjoy their hobbies.

All of these are fine, in and of themselves. But...

I would like to encourage us to think about winning or success in a different way. Generally, people think of winning as the over-achievement in a particular, chosen area. I like to believe, however, that to truly win at life is not to overachieve in one area but to succeed in maintaining balanced achievement in numerous areas.

Let me repeat that: To truly win, to be a success, is not to overachieve in one area, but to maintain balanced achievement in all areas of our lives.

For instance, is a person of success if they earn millions of dollars but lose their family? Is a person a success if they garner national fame but have no friends? Of course not. In fact, they may live the most pitiful of all lives.

First, Define...

So the first thing we must do is define what we will consider "winning in life." As you ponder this for yourself, I would like to recommend that you focus in on three overarching areas: Body, Soul, and Spirit.

The body is that which has actual connection with the physical world and would encompass physical health, financial health, family, work, and relationships.

How is your health? How are your finances? Are your relationships, both with your family and others all that they could be? Is work fulfilling? How would you define winning in these areas?

The next area, the soul, is that which deals with the emotions, will, and intellect. It is our thoughts, ideas, and attitudes.

How are you emotionally? Are you able to exercise your will? Are you growing intellectually? Have you done an attitude check lately? How would you define winning in these areas?

And the spirit is the part of us that transcends this life, the part of us that communes with God. Zig Ziglar said, "Money will buy me a house, but not a home, a bed, but not a good night's sleep." So true. Inner peace comes from something much deeper.

Have you thought about going back to your spiritual roots? Are you able to spend time in quiet, solitude, and prayer from time to time? This is an extremely important area and all too often neglected. What would you like to achieve in this area? How would you define winning in these areas?

As we experience balance in these areas, we will find ourselves much more at peace with ourselves than if we were to experience tremendous success in one area but loss or failure in the other areas. We were designed to work as congruent, balanced people. This is how we get to the end of our lives and say, "I won."

Second, Prioritize...

Once you have defined what it is that you would like to achieve in each of these areas, you have to prioritize them, and let other, non-important areas drop off the chart. Commit to developing a plan to succeed in a balance of areas. Exercise your will. Choose. Dwight D. Eisenhower said that "The history of free men is written not by chance, but by choice - their choice."

When we manage our time and schedule, we are simply making choices in regard to our priorities. For most, their priority is to take action on whatever is screaming the loudest at the moment. For those who become winners, they reflect on what they desire to achieve, make a plan and decide to eliminate the rest.

Last, Do it...

Okay, you have defined winning. You have prioritized your life. Now, the hard part: Doing it. This is where we are all alone. We all make this step on our own, but having a written plan is as good a preparation as you can get. Rather than saying that you are going to do this for the rest of your life, take the next week to implement your new balance of winning. If a week sounds too long, just focus on today. Spend some time, be it ever so small, enhancing your life in these areas. Exercise a little. Read for a while to challenge your mind. Deal with your emotions. Spend time in silent contemplation to renew your spirit. Give some time to your spouse and children. Will Rogers said, "Even if you're on the right track, you won't get anywhere if you're standing still." There has got to be action.

As we do this over time, and balance our lives out, we will begin to finally feel like we are winning at life. That will be exciting, as will the process!






--------------------------------------------------------------------------------

Chris Widener is a popular speaker and writer as well as the President of Made for Success, a company helping individuals and organizations turn their potential into performance, succeed in every area of their lives and achieve their dreams. To order Chris's audio series Extraordinary Leaders Seminar, go to www.yoursuccessstore.com and save 40%!

TO SAVE an ADDITIONAL 10% off all of these programs from YourSuccessStore.com, enter "SG" in the Coupon Box when you order.

--------------------------------------------------------------------------------

Hire Rick Saldan's Motivational Magic to Energize Your Conference or Special Event!

Rick says, "With perseverance, drive,

and vision, you can achieve what once seemed impossible. I encourage you to strive toward

your vision for a new future -- one that

energizes your gifts, your passions and your untapped hidden potential!"

Rick's ideas, messages, strategies, and first-hand stories of overcoming adversity against all the odds will inspire your people. They become enthused, excited, and committed to take massive action that impacts your bottom line. Your return on investment is powerful.

Rick is a unique motivational

speaker and seminar leader that combines comedy, theatrical illusions and extensive audience interaction with inspirational presentations. He creates a powerful

and enjoyable learning experience,

guaranteeing to make your conference or

special event an outstanding success!

Contact Rick Today!
"Rick's presentation is thoroughly inspiring, entertaining and wonderful!"

Elizabeth O'Keeffe
Random House Publishing
"Rick Saldan has the wit, wisdom and sorcery of a wizard. He has a dynamic personality, and all will enjoy his captivating stories, comedy and magic!"

Dennis Slaughter
Credit Suisse First Boston
"Rick has given of his time, energy and talents to all kinds; from the needy elderly to convicts, from terminally ill patients to runaways. He has strengthened and edified the lives of many."


Captain Ross Schwalm,

United States Marine Corps

"The oohs and ahhs could be heard for miles as magician and motivational speaker Rick Saldan taught students at the Clarence B. Lamb School how to be possibility thinkers."

Dana Forde
The New Egypt Press


You can pause the slideshow by hovering your mouse over the pictures

<!—END OF THE SLIDESHOW SLIDER *************************************************************************************************************************** -->