Sign up for his newsletter and get one of Rick's ebooks for free!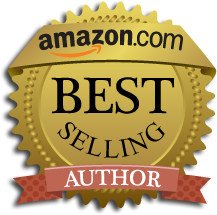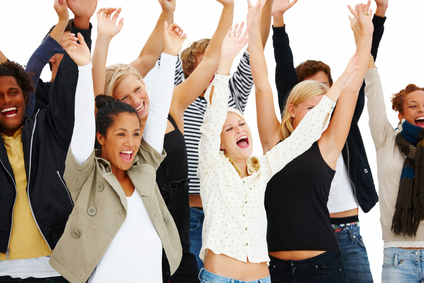 Rick Saldan is an excellent inspirational speaker who tailored the seminar to the needs of the individual students being instructed. This office thanks the Mayors Office of Information Services for having such a vendor.

Timothy K. Lynch

Office of Fleet Management

City of Philadelphia

Rick has a magical approach that provides a clear and concise message specifically designed to the needs of his audience. Rick will provide all the motivational magic you will ever need, propelling your organization to the next level of greater success.

Thomas Mulhern

Frontier Communications

Rick Saldan is a compelling and absorbing motivational speaker and magician. I have been to five of his Motivational Magic presentations and it is amazing how he keeps our college audiences on the edge of their seats. A highly entertaining performer with great comedy flair. Rich content to increase students' productivity, peak performance and motivation. If you need an outstanding motivational speaker for colleges, Rick is definitely one of the world's greatest speakers and magicians!


Dr. Rob Gilbert, Sport Psychologist,

Montclair State University

Rick Saldan has the wit, wisdom and sorcery of a wizard. He has a dynamic personality, and all will enjoy his captivating stories, comedy and magic!

Dennis Slaughter
Credit Suisse First Boston

Rick Saldan delivers a first-class show! A pro in every sense of the word. Funny, unique, entertaining and polished.

Brian Letscher, Actor

Hawaii Five-O, NCIS, Cold Case, Law & Order and The Mentalist.

Rick Saldan is a wonderful combination of master magician, comic improviser and first class speaker. The audience loved his program, which was music to our ears. If you love celebrity motivational speakers such as Tom Hopkins, Dale Carnegie and Zig Ziglar, then you'll love Rick!

Dottie Burman, President
Burtley Productions, Inc.

Rick Saldan is an incredibly talented performer and motivational speaker with great insight. He shares many powerful motivational messages that will enhance your life for the better!

Jack Murray, President
Dream Illusions

Rick is one of the best inspirational speakers on the scene today. Funny, fun loving and highly energetic. If you want to make your next event into an extraordinary one, then invite professional speaker Rick Saldan and his amazing Motivational Magic.

Andres Lara, President

Inspiration Times Magazine



Senior Executives' Discussion: The Future of Coaching in Corporations
Author: Madelon M. Miles

In a candid panel discussion, attendees of the Professional Coaches and Mentors Association annual conference ("Conversations that Transform the Future") heard "insiders" talk about why coaching works in their organizations, and how they use coaching.

We invite you to see what these senior HR and line managers have learned and use their wisdom to guide you as you consider those who many need coaching in your organization and what to look for and consider.

Madelon Miles was moderator of this stellar line-up of panelists including: Luchus Smith, vice president, human resources - Universal Studios; Jane Cruz, senior vice president, human resources - Hot Topic; Beverly Thelander, senior vice president, strategic planning and operations – AECOM; Kathleen Gaines, assistant director, administration, Getty Conservation Institute; and Sherri Nadeau, senior vice president, human resources, Savvis Communications Corp.

Speaking to a room of 250 external coaches who probably impact at least 2,500 California organizations, here are brief excerpts of questions asked and insights given. To read the full article please visit www.MilestonesInc.com

Madelon: Why do you see coaching as an important tool in the development and future of your organization?

Beverly:
"I firmly believe coaching is the best investment a company can make in developing an individual. Given that most companies will indicate that people are their most important asset, it becomes critically imperative for any company. It is one of the best, most effective ways to affect change. Modifying behavior 'on the margin' leads to stronger individual performance and results. And I say, 'on the margin' because one cannot change an individual, but you can use coaching to create greater appreciation for others. Having a culture exposed to coaching creates a performance driven environment, which is critical for development and for retention."

Madelon: What's the toughest part of developing coaching skills within your organization?

Jane:
"The toughest part of developing coaching skills is trying to find the time to do it - because it is an investment of time, and having the faith that it will pay off in the end. We're in a fast paced environment – no matter how committed everyone is. We've got to step back and realize it's really good in the long term, and take the time to do it. There's also a piece of ego or challenge, too. It's hard to hold yourself back from saying, 'I have the answer and I'm going to share that with you.' Really stepping back and coaching it out of someone else can be a challenge, yet rewarding too. Also there is the sincerity of it. It can be very difficult to not push someone to get the answer you want to get out of them – because you're in a hurry, you have the answer in your mind and you want to get to it. Teaching people to become coaches along the way is a process."

Madelon: How do you coach your managers to have challenging conversations and be successful in them?

Kathleen:
"The fiercest conversations are actually a lot of little conversations. And there's actually a very important step that comes before that allows you to have those little conversations, and it's about expectations. It's about establishing the behaviors that are appropriate within our work environment. It's about talking with your group about how you're going to work together."

Madelon: What do you see is the future of coaching within organizations?

Luchus:
"Smaller companies are more nimble and entrepreneurial in spirit and are growing rapidly and have access now to technology that only larger companies had before. Retaining assets that can, quite frankly, be stolen very easily by these smaller competitors, is most importantly, people. And this goes back to the culture – how can a company differentiate itself? And a large part of it has to do with building a culture that is collaborative and one that has its focus on developing its people; one that has a feel for building the organization and the bottom line together."

Sherry:
"I think that very often you need to have an external coach initially working with a person on a face-to-face basis. As much as we all love coaching and have a passion for it, unfortunately we have a lot of other things that we have to get done as well. I would love to personally coach the executives in my organization, but I don't have the time to do all of them."

Thank you to these executives for their time and dedication. If you are interested in executive coaching in your organization, please contact Milestones at any time. Website: MilestonesInc.com Phone: 1-800-31-MILES



--------------------------------------------------------------------------------


Reprint Information
Your organization may reprint this article for your newsletter, online publication, or mailing list. We ask that you print the:
* article in its entirety;
* byline of the writer;
* information about the writer, which is available at the end of each article; and
* contact information, including our toll-free phone number in the U.S. (1-800-31-MILES) and website address (www.MilestonesInc.com)

If possible, we would appreciate a tear sheet or electronic copy of the articles you reprint.





--------------------------------------------------------------------------------

Madelon Maupin Miles, Co-founder and President of Milestones, Inc., is an experienced business executive with both a strong management and entrepreneurial background. Milestones, Inc. is a firm that helps senior management develop leaders, solve team issues, and change and integrate cultures. Madelon Miles can be reached at 800-31-MILES or by visiting http://www.MilestonesInc.com

--------------------------------------------------------------------------------

Hire Rick Saldan's Motivational Magic to Energize Your Conference or Special Event!

Rick says, "With perseverance, drive,

and vision, you can achieve what once seemed impossible. I encourage you to strive toward

your vision for a new future -- one that

energizes your gifts, your passions and your untapped hidden potential!"

Rick's ideas, messages, strategies, and first-hand stories of overcoming adversity against all the odds will inspire your people. They become enthused, excited, and committed to take massive action that impacts your bottom line. Your return on investment is powerful.

Rick is a unique motivational

speaker and seminar leader that combines comedy, theatrical illusions and extensive audience interaction with inspirational presentations. He creates a powerful

and enjoyable learning experience,

guaranteeing to make your conference or

special event an outstanding success!

Contact Rick Today!
"Rick's presentation is thoroughly inspiring, entertaining and wonderful!"

Elizabeth O'Keeffe
Random House Publishing
"Rick Saldan has the wit, wisdom and sorcery of a wizard. He has a dynamic personality, and all will enjoy his captivating stories, comedy and magic!"

Dennis Slaughter
Credit Suisse First Boston
"Rick has given of his time, energy and talents to all kinds; from the needy elderly to convicts, from terminally ill patients to runaways. He has strengthened and edified the lives of many."


Captain Ross Schwalm,

United States Marine Corps

"The oohs and ahhs could be heard for miles as magician and motivational speaker Rick Saldan taught students at the Clarence B. Lamb School how to be possibility thinkers."

Dana Forde
The New Egypt Press


You can pause the slideshow by hovering your mouse over the pictures

<!—END OF THE SLIDESHOW SLIDER *************************************************************************************************************************** -->