Sign up for his newsletter and get one of Rick's ebooks for free!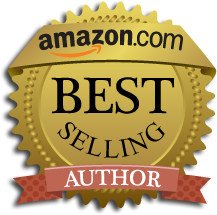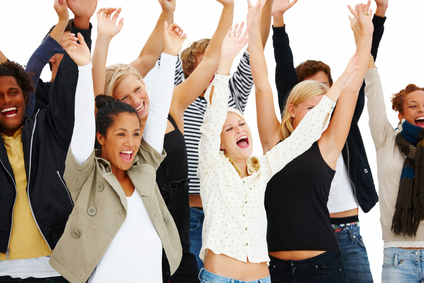 Rick Saldan is an excellent inspirational speaker who tailored the seminar to the needs of the individual students being instructed. This office thanks the Mayors Office of Information Services for having such a vendor.

Timothy K. Lynch

Office of Fleet Management

City of Philadelphia

Rick has a magical approach that provides a clear and concise message specifically designed to the needs of his audience. Rick will provide all the motivational magic you will ever need, propelling your organization to the next level of greater success.

Thomas Mulhern

Frontier Communications

Rick Saldan is a compelling and absorbing motivational speaker and magician. I have been to five of his Motivational Magic presentations and it is amazing how he keeps our college audiences on the edge of their seats. A highly entertaining performer with great comedy flair. Rich content to increase students' productivity, peak performance and motivation. If you need an outstanding motivational speaker for colleges, Rick is definitely one of the world's greatest speakers and magicians!


Dr. Rob Gilbert, Sport Psychologist,

Montclair State University

Rick Saldan has the wit, wisdom and sorcery of a wizard. He has a dynamic personality, and all will enjoy his captivating stories, comedy and magic!

Dennis Slaughter
Credit Suisse First Boston

Rick Saldan delivers a first-class show! A pro in every sense of the word. Funny, unique, entertaining and polished.

Brian Letscher, Actor

Hawaii Five-O, NCIS, Cold Case, Law & Order and The Mentalist.

Rick Saldan is a wonderful combination of master magician, comic improviser and first class speaker. The audience loved his program, which was music to our ears. If you love celebrity motivational speakers such as Tom Hopkins, Dale Carnegie and Zig Ziglar, then you'll love Rick!

Dottie Burman, President
Burtley Productions, Inc.

Rick Saldan is an incredibly talented performer and motivational speaker with great insight. He shares many powerful motivational messages that will enhance your life for the better!

Jack Murray, President
Dream Illusions

Rick is one of the best inspirational speakers on the scene today. Funny, fun loving and highly energetic. If you want to make your next event into an extraordinary one, then invite professional speaker Rick Saldan and his amazing Motivational Magic.

Andres Lara, President

Inspiration Times Magazine



Controlling our Anger Before it Controls Us
Author: Dr. Ida Greene

The emotion of anger has many purposes, some of which can serve us well. Anger can be used by others to confuse or control you. In conflict resolution anger is a useful emotion when used to support yourself against attack by others. Anger takes away your energy, because it charges you emotionally, even when used constructively. Because of its potential to hurt or destroy one's self-confidence, anger must be under your control. It can be likened to an atomic bomb when uncontrolled.

Anger is a major block to your self-esteem and self-image. Anger is also a choice we make. We decide how we will react to a perceived threat to our ego, or emotional well being. It is a signal to help you see what is going on in your emotions, to find the cause of the anger. Everybody has his or her own definition of anger. Webster's New World Dictionary defines anger as: a feeling of displeasure resulting from mistreatment, injury, and opposition, usually showing itself in a desire to fight back at the supposed cause of the feeling.

Anger is a valuable signal, because it lets us know when something is wrong or a problem. It does not solve the problem. Often when we are angry, one of these things is happening:
1. We want something and are not getting it.
2. From past experience, we expect trouble.
3. We have feelings of powerlessness.
4. Sad feelings
5. Feelings of grief that connect us with strength and joy.
6. Depression
7. Feelings of negativity about life, self, and people.

In confronting anger, remember you have three options:
1. You can choose to react angrily or not.
2. You can become aware of what you are feeling.
3. You can be aware of the intensity of your anger, if you are in control of your anger, or if it controls you.

Anger moves through the following stages if it is not resolved immediately
1. Frustration – Based on unfulfilled expectations
2. Disappointment – Based on unfulfilled expectations. To prevent anger, look into the situation and get the facts.
3. Embarrassment – Based on unfulfilled self-image, and a desire to create a new self-image.
4. Guilt – Based on social expectations you have accepted, and or a decision to hide or avoid something.
5. Fear of rejection – Based on unknown expectations with probability of consequence. Confront the situation/person/behavior, explore the cause then decide if you want to avoid it.

Alternatives To An Anger Reaction
To change your expression of anger, you must change your thinking. Change what you say to yourself in your head, in response to the external event. These four steps can help:

1. Take time to rethink on what has provoked you.
2. Use a planned relaxation technique
3. Stay calm and keep your cool
4. Ask yourself if you are overreacting, justifying your right to be angry, or taking thing too seriously.

What Causes Anger
Anger is triggered by external events called provocations, which create anger thoughts, anger arousal, and angry actions. All of these stimulate each other until they are fused together, in an anger feedback loop that leads to destructive consequences. An angry outburst can be likened to a hurricane or tornado, as the center of the energy gets smaller, the tension becomes greater, making it harder to generate productive actions to change. And productive actions cannot be made when the anger feedback loop is completely fused. Your anger work out will prevents fusion or confusion.

The Major Causes of Anger Are:
1. Dependency Relationships
2. Resentment
3. Grief
4. Victim Mentality
5. Abusive Relationships
6. Low Self-Esteem

When you develop inner control of a powerful emotion like anger, you become powerful. When your outer environment controls you, you lose the opportunity to have inner control. To become good at any skill, whether it is controlling your physical expression of anger or your tongue, requires continuous practice.

Ten Steps to Control Your Anger:
1. Make a list of things that make you mad, and memorize it.

2. Talk about you feelings, let people know when things bother you.

3. When you feel angry, do something with the energy. Slowly breathe in and out ten times. On the exhale, spread you fingers apart widely and imagine the negative energy leaving your body as you do so.

4. When you feel the urge to strike out at someone, raise your shoulders, as you breathe in deeply; rapidly lower your shoulders as you exhale. Notice your jaw muscles, shoulders, hands, chest, and torso muscles. Get in touch with what you are angry about, and with whom you are angry. And think of what situation from your past childhood made you angry.

5. Make peace with yourself and the person who is the object of your anger. Forgive yourself first. Then apologize to the other person for your lack of control.

6. Mentally visualize two paths. Have one of these paths be positive, pleasant, and full of light. Have the other path be dark, gloomy, and depressive. Then send your angry feelings down the dark path and over the cliff.

7. Notice if you feel like yelling, screaming, or hitting. Before you act on your anger, think of why you are angry. Is your angry feeling legitimate, or did you create a situation to justify your need to be angry?

8. Talk your way through your anger. Tell yourself you can change from being a reactor of your emotions to being a processor. Notice your thoughts, change negative thoughts to positive.

9. Change the image you have of yourself from "blowing your stack, to being a cool headed person." Whenever you are able to control your anger, reinforce it by saying something kind to yourself.

10. Daily seek ways to change your image, inner thoughts, and outer behavior, so the two match.

Always assume responsibility for what you are feeling, and own all your feelings including anger. Anger that is unresolved turns into resentment, envy, jealousy, revenge, and hatred. Unresolved anger, manifests as depression. There is always an underlying feeling of inadequacy when you are angry. Taking responsibility for these feelings and how you cope with them can enhance your self-esteem and will bring harmony to your life and your relationships.






--------------------------------------------------------------------------------

Let Dr. Ida Greene inspire your group to perform at peak performance. She will teach you how to Light Your Fire Within and keep it ablaze as you Say Goodbye to Your Smallness and Hello to Your Greatness. Ida offers Break Through Coaching to manage conflict, anger, and improve low self-esteem caused by Attention Deficit, Disorder, confusion, chaos, abuse or reasons unknown. Ida has written 9 books, all designed to "Help You Step into Your Greatness. Visit Ida at www.idagreene.com.

--------------------------------------------------------------------------------

Hire Rick Saldan's Motivational Magic to Energize Your Conference or Special Event!

Rick says, "With perseverance, drive,

and vision, you can achieve what once seemed impossible. I encourage you to strive toward

your vision for a new future -- one that

energizes your gifts, your passions and your untapped hidden potential!"

Rick's ideas, messages, strategies, and first-hand stories of overcoming adversity against all the odds will inspire your people. They become enthused, excited, and committed to take massive action that impacts your bottom line. Your return on investment is powerful.

Rick is a unique motivational

speaker and seminar leader that combines comedy, theatrical illusions and extensive audience interaction with inspirational presentations. He creates a powerful

and enjoyable learning experience,

guaranteeing to make your conference or

special event an outstanding success!

Contact Rick Today!
"Rick's presentation is thoroughly inspiring, entertaining and wonderful!"

Elizabeth O'Keeffe
Random House Publishing
"Rick Saldan has the wit, wisdom and sorcery of a wizard. He has a dynamic personality, and all will enjoy his captivating stories, comedy and magic!"

Dennis Slaughter
Credit Suisse First Boston
"Rick has given of his time, energy and talents to all kinds; from the needy elderly to convicts, from terminally ill patients to runaways. He has strengthened and edified the lives of many."


Captain Ross Schwalm,

United States Marine Corps

"The oohs and ahhs could be heard for miles as magician and motivational speaker Rick Saldan taught students at the Clarence B. Lamb School how to be possibility thinkers."

Dana Forde
The New Egypt Press


You can pause the slideshow by hovering your mouse over the pictures

<!—END OF THE SLIDESHOW SLIDER *************************************************************************************************************************** -->