Sign up for his newsletter and get one of Rick's ebooks for free!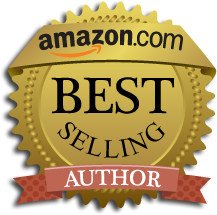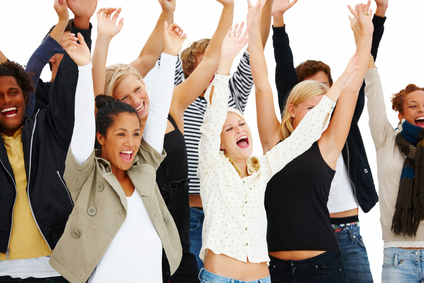 Rick Saldan is an excellent inspirational speaker who tailored the seminar to the needs of the individual students being instructed. This office thanks the Mayors Office of Information Services for having such a vendor.
Timothy K. Lynch
Office of Fleet Management
City of Philadelphia
---
Rick has a magical approach that provides a clear and concise message specifically designed to the needs of his audience. Rick will provide all the motivational magic you will ever need, propelling your organization to the next level of greater success.
Thomas Mulhern
Frontier Communications
---
Rick Saldan is a compelling and absorbing motivational speaker and magician. I have been to five of his Motivational Magic presentations and it is amazing how he keeps our college audiences on the edge of their seats. A highly entertaining performer with great comedy flair. Rich content to increase students' productivity, peak performance and motivation. If you need an outstanding motivational speaker for colleges, Rick is definitely one of the world's greatest speakers and magicians!

Dr. Rob Gilbert, Sport Psychologist,
Montclair State University
---
Rick Saldan has the wit, wisdom and sorcery of a wizard. He has a dynamic personality, and all will enjoy his captivating stories, comedy and magic!

Dennis Slaughter
Credit Suisse First Boston
---
Rick Saldan delivers a first-class show! A pro in every sense of the word. Funny, unique, entertaining and polished.

Brian Letscher, Actor
Hawaii Five-O, NCIS, Cold Case, Law & Order and The Mentalist.
---
Rick Saldan is a wonderful combination of master magician, comic improviser and first class speaker. The audience loved his program, which was music to our ears. If you love celebrity motivational speakers such as Tom Hopkins, Dale Carnegie and Zig Ziglar, then you'll love Rick!

Dottie Burman, President
Burtley Productions, Inc.
---
Rick Saldan is an incredibly talented performer and motivational speaker with great insight. He shares many powerful motivational messages that will enhance your life for the better!

Jack Murray, President
Dream Illusions
---
Rick is one of the best inspirational speakers on the scene today. Funny, fun loving and highly energetic. If you want to make your next event into an extraordinary one, then invite professional speaker Rick Saldan and his amazing Motivational Magic.
Andres Lara, President
Inspiration Times Magazine



Taking Up the Challenge to Help Others

by Rick Saldan



Even if you put all the sense of benevolence and innate goodness of character that you possess and put them into action, to 'help' someone, who you think is in distress or living in a dysfunctional world, it is likely that you and your gesture would be turned down. Any one who has tried to help others would know that it is not a very easy task to 'help' someone, even though he may desperately need it. Yet some of the world's greatest souls have made their mark in the world by simply 'helping' others. Mother Teresa is the first name that comes to mind when I think of the concept of helping others. The woman, who spent her entire life trying to spread the concept of 'unconditional love' for fellow humans, must have truly known what helping was like. To her, help was love. According to Saint Augustine, Ancient Roman Christian Theologian and one of the Latin Fathers of the Church, this is what love looks like: "It has the hands to help others. It has the feet to hasten to the poor and needy. It has eyes to see misery and want. It has the ears to hear the sighs and sorrows of men. That is what love looks like."

The words 'poor and needy' as I understand it, can not only refer to the people who are deprived of bare necessities of life – food, shelter and clothing. People who have all the material comforts of the world, according to me, can also be termed as 'poor and needy'. They can be thus called as they are devoid of inner strength, they suffer either from super ego state or complete lack of self confidence, they are radar less and they lack peace of mind. To me, these people are as much in need of help as any other who are homeless and do not have the money even to buy a piece of bread, leave alone peace of mind. But the question still remains, how can the idea of helping others be a 'challenge'? It can be challenging because as a helper, you might have to face many obstacles on the way, which could be due to any or all of these factors:

• Seeking help is admitting that there is a malaise which needs to be corrected. Not many are willing accept this.
• Taking help from a stranger/outsider means sharing personal information.
• Taking help could also entail change. Fear of change lurks heavily in everyone's mind.
• The quality of help may be overwhelming.
• The helper may want some favor in return.

These are but only a few of the many hurdles which a helper has to cross to bring effective help to others. It is also true that most of the time we try to help people who perhaps do not need it the way you want to help. Abraham Lincoln, while he was attempting to bring about the emancipation of slaves in America had once mentioned that "You can not help men permanently by doing for them what they could do for themselves." This short sentence perhaps captures the entire essence of 'helping others'.

The best form of help thus, is perhaps assisting the person to improve or change his life and helping him with the tools and aids to successfully make a turn around. Help him stand up again, give him a stick to lean on and make him take small but definitive steps to walk again. You would soon see that he starts to trot and is gradually taking control of his life again. The mistake which most helpers do is to get emotionally attached to the cause or the person which can later become overbearing. The whole idea is to practice 'attachment with detachment' as Lord Buddha preaches when you are lending a helping hand.

Yet I still consider that the opportunity to help others does not come very easily. Sometimes, you have to search for such occasions and if you are lucky you might just find some one or some cause where you can make an effective contribution. The whole idea is to help those who are doing poorly, to do well and to help those who are doing well to do even better. And if you can do this dispassionately, then you have achieved your life's mission. In case you too have been thinking seriously about taking some positive step towards achieving your personal mission of helping others, start with the following:

• Take time off for about 10 minutes a day to concentrate on your action steps to help some one in need. This help could be emotional, financial, psychological, physical, spiritual, or any other form that is relevant. Consider sitting down for 10 minutes with someone who is lonely – this is also a kind of help.

• Make conscious efforts to invest time, money and effort in helping someone. Incredible as it may sound, the good deeds get returned to your life too.

• The need for help may come from hitherto unknown quarters. Some one in the office who has hardly shared any problem with you might need help. Your sensitivity and perceptibility can help you locate such people in need of help. If you look carefully, people talk through their eyes, when they need help.

If you take up this challenge with all sincerity and seriousness in purpose for a stretch of 21 days, you would be surprised at the change it brings to your life. Fresh avenues of opportunities open up from nowhere, your mind becomes more compassionate and suddenly the world becomes a better place to live in.
Hire Rick Saldan's Motivational Magic to Energize Your Conference or Special Event!

Rick says, "With perseverance, drive,

and vision, you can achieve what once seemed impossible. I encourage you to strive toward

your vision for a new future -- one that

energizes your gifts, your passions and your untapped hidden potential!"

Rick's ideas, messages, strategies, and first-hand stories of overcoming adversity against all the odds will inspire your people. They become enthused, excited, and committed to take massive action that impacts your bottom line. Your return on investment is powerful.

Rick is a unique motivational

speaker and seminar leader that combines comedy, theatrical illusions and extensive audience interaction with inspirational presentations. He creates a powerful

and enjoyable learning experience,

guaranteeing to make your conference or

special event an outstanding success!

Contact Rick Today!
"Rick's presentation is thoroughly inspiring, entertaining and wonderful!"

Elizabeth O'Keeffe
Random House Publishing
"Rick Saldan has the wit, wisdom and sorcery of a wizard. He has a dynamic personality, and all will enjoy his captivating stories, comedy and magic!"

Dennis Slaughter
Credit Suisse First Boston
"Rick has given of his time, energy and talents to all kinds; from the needy elderly to convicts, from terminally ill patients to runaways. He has strengthened and edified the lives of many."


Captain Ross Schwalm,

United States Marine Corps

"The oohs and ahhs could be heard for miles as magician and motivational speaker Rick Saldan taught students at the Clarence B. Lamb School how to be possibility thinkers."

Dana Forde
The New Egypt Press


You can pause the slideshow by hovering your mouse over the pictures

<!—END OF THE SLIDESHOW SLIDER *************************************************************************************************************************** -->