Sign up for his newsletter and get one of Rick's ebooks for free!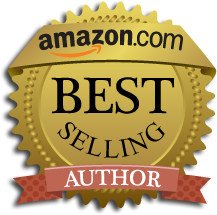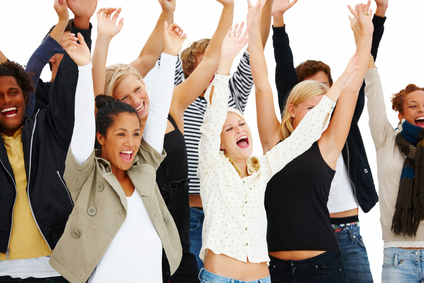 Rick Saldan is an excellent inspirational speaker who tailored the seminar to the needs of the individual students being instructed. This office thanks the Mayors Office of Information Services for having such a vendor.
Timothy K. Lynch
Office of Fleet Management
City of Philadelphia
---
Rick has a magical approach that provides a clear and concise message specifically designed to the needs of his audience. Rick will provide all the motivational magic you will ever need, propelling your organization to the next level of greater success.
Thomas Mulhern
Frontier Communications
---
Rick Saldan is a compelling and absorbing motivational speaker and magician. I have been to five of his Motivational Magic presentations and it is amazing how he keeps our college audiences on the edge of their seats. A highly entertaining performer with great comedy flair. Rich content to increase students' productivity, peak performance and motivation. If you need an outstanding motivational speaker for colleges, Rick is definitely one of the world's greatest speakers and magicians!

Dr. Rob Gilbert, Sport Psychologist,
Montclair State University
---
Rick Saldan has the wit, wisdom and sorcery of a wizard. He has a dynamic personality, and all will enjoy his captivating stories, comedy and magic!

Dennis Slaughter
Credit Suisse First Boston
---
Rick Saldan delivers a first-class show! A pro in every sense of the word. Funny, unique, entertaining and polished.

Brian Letscher, Actor
Hawaii Five-O, NCIS, Cold Case, Law & Order and The Mentalist.
---
Rick Saldan is a wonderful combination of master magician, comic improviser and first class speaker. The audience loved his program, which was music to our ears. If you love celebrity motivational speakers such as Tom Hopkins, Dale Carnegie and Zig Ziglar, then you'll love Rick!

Dottie Burman, President
Burtley Productions, Inc.
---
Rick Saldan is an incredibly talented performer and motivational speaker with great insight. He shares many powerful motivational messages that will enhance your life for the better!

Jack Murray, President
Dream Illusions
---
Rick is one of the best inspirational speakers on the scene today. Funny, fun loving and highly energetic. If you want to make your next event into an extraordinary one, then invite professional speaker Rick Saldan and his amazing Motivational Magic.
Andres Lara, President
Inspiration Times Magazine



How to Become an Encourager


by Rick Saldan



Debating as a vocation, in my school was a big thing. Students who were good in this segment of the school curriculum were praised, rewarded and those were not too adept at it, were ignored. Unfortunately I belonged to the latter group and it would not be an understatement to say that I did feel left out during those couple of years. Soon luck changed and a new principal joined the school. What struck me as odd at that time was that his main task, as he met the students gradually, was to handpick the students who were shy, reticent and in other words, not front runners in any particular vocation. He also noticed me and several others who were left out of mainstream debating events and spent many hours with us since our first meeting to explain various aspects of debating and how important it is to become a public speaker. Winning he said, should not be the sole aim in life, but participating is. These encouraging words, heard at a tender age, took me miles ahead in later life, as I not only conquered stage fright, but became an avid and admired presenter in my professional sphere. I gained self-confidence, felt great about my self and what is important, I started to believe that I can do anything, if I sincerely wanted to do it. Not just gaining in my personal and professional life, this early experience taught me the importance of 'encouragement' and what tremendous impact I can make in some one's life, if I became a good encourager.

One of the first things which an encourager can achieve is he can build and sustain a good team. Employees in an organization would hardly think of switching jobs if they get a superior who constantly nudges them to move forward with his encouraging words, even in the face of adversity. A school teacher can restore discipline and put his wayward students back on track with only a few regular words of encouragement. Here are some tips to become a good encourager where you not only bring happiness and motivate others, but also become a better boss, partner, friend, co-worker, or whichever roles you play in your life. a smile, a pat on the back, a tip or some nice words can take you miles in achieving not just your personal goals but help in motivating various people who cross your patch in life. Do you remember that glee on the car mechanic's face, when you praised his talent in front of the owner of the car workshop, who was his boss? Having said this far about the importance of becoming an encourager, here are some tips to get you started:

• Notice the strengths in people rather than their weaknesses.

• Make it a habit to pass a positive comment about some one's abilities. This helps ion increasing self-confidence.

• Never reprimand your junior in front of others. On the same side, never reward anyone in private.

• Try and personalize your encouragement. For instance, tell or write to some personally that you believe in his capability and have put a lot of trust in his talent and expertise. Any encouraging statement goes waste if the person who it is meant for, gets to hear of it last.

• Be specific in your encouragement. Timeliness, discipline, courage, quantity of output, or which ever reason that you are encouraging him for, must be clear to the recipient.

• Be encouraging even when things are going not the way it was planned. A smiling and cheerful deportment goes a long way in encouraging your team or family to walk that extra mile to achieve their goals and ambitions.

• To be an encouraging parent, take your children for what they are without being critical. Respect them as responsible adults and they would respect you too. Constant bickering about their failures, that also in front of others would take you far away from being encouraging parents. Remember to praise or thank them for even the smallest deed and you would have happy children in the family.

You must realize the importance of being an encourager in which ever role you play in life. Be it parent, superior, colleague, supervisor, field worker or whatever role you are playing at this instant, needs encouragement and which you must provide to others to get the best actions from others.
Hire Rick Saldan's Motivational Magic to Energize Your Conference or Special Event!

Rick says, "With perseverance, drive,

and vision, you can achieve what once seemed impossible. I encourage you to strive toward

your vision for a new future -- one that

energizes your gifts, your passions and your untapped hidden potential!"

Rick's ideas, messages, strategies, and first-hand stories of overcoming adversity against all the odds will inspire your people. They become enthused, excited, and committed to take massive action that impacts your bottom line. Your return on investment is powerful.

Rick is a unique motivational

speaker and seminar leader that combines comedy, theatrical illusions and extensive audience interaction with inspirational presentations. He creates a powerful

and enjoyable learning experience,

guaranteeing to make your conference or

special event an outstanding success!

Contact Rick Today!
"Rick's presentation is thoroughly inspiring, entertaining and wonderful!"

Elizabeth O'Keeffe
Random House Publishing
"Rick Saldan has the wit, wisdom and sorcery of a wizard. He has a dynamic personality, and all will enjoy his captivating stories, comedy and magic!"

Dennis Slaughter
Credit Suisse First Boston
"Rick has given of his time, energy and talents to all kinds; from the needy elderly to convicts, from terminally ill patients to runaways. He has strengthened and edified the lives of many."


Captain Ross Schwalm,

United States Marine Corps

"The oohs and ahhs could be heard for miles as magician and motivational speaker Rick Saldan taught students at the Clarence B. Lamb School how to be possibility thinkers."

Dana Forde
The New Egypt Press


You can pause the slideshow by hovering your mouse over the pictures

<!—END OF THE SLIDESHOW SLIDER *************************************************************************************************************************** -->