Sign up for his newsletter and get one of Rick's ebooks for free!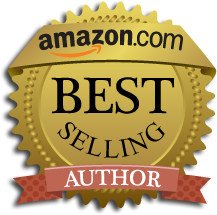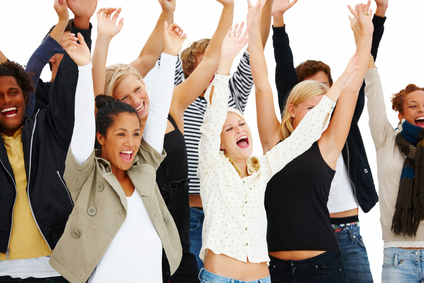 Rick Saldan is an excellent inspirational speaker who tailored the seminar to the needs of the individual students being instructed. This office thanks the Mayors Office of Information Services for having such a vendor.
Timothy K. Lynch
Office of Fleet Management
City of Philadelphia
---
Rick has a magical approach that provides a clear and concise message specifically designed to the needs of his audience. Rick will provide all the motivational magic you will ever need, propelling your organization to the next level of greater success.
Thomas Mulhern
Frontier Communications
---
Rick Saldan is a compelling and absorbing motivational speaker and magician. I have been to five of his Motivational Magic presentations and it is amazing how he keeps our college audiences on the edge of their seats. A highly entertaining performer with great comedy flair. Rich content to increase students' productivity, peak performance and motivation. If you need an outstanding motivational speaker for colleges, Rick is definitely one of the world's greatest speakers and magicians!

Dr. Rob Gilbert, Sport Psychologist,
Montclair State University
---
Rick Saldan has the wit, wisdom and sorcery of a wizard. He has a dynamic personality, and all will enjoy his captivating stories, comedy and magic!

Dennis Slaughter
Credit Suisse First Boston
---
Rick Saldan delivers a first-class show! A pro in every sense of the word. Funny, unique, entertaining and polished.

Brian Letscher, Actor
Hawaii Five-O, NCIS, Cold Case, Law & Order and The Mentalist.
---
Rick Saldan is a wonderful combination of master magician, comic improviser and first class speaker. The audience loved his program, which was music to our ears. If you love celebrity motivational speakers such as Tom Hopkins, Dale Carnegie and Zig Ziglar, then you'll love Rick!

Dottie Burman, President
Burtley Productions, Inc.
---
Rick Saldan is an incredibly talented performer and motivational speaker with great insight. He shares many powerful motivational messages that will enhance your life for the better!

Jack Murray, President
Dream Illusions
---
Rick is one of the best inspirational speakers on the scene today. Funny, fun loving and highly energetic. If you want to make your next event into an extraordinary one, then invite professional speaker Rick Saldan and his amazing Motivational Magic.
Andres Lara, President
Inspiration Times Magazine



How To Take Change In Stride

by Rick Saldan


The only feature of life which is permanent is change. Whether you accept it or not, whether you are prepared for it of not, people, situations, values, beliefs, in fact, practically everything both inside and outside us change. When you visit your old home town after years, you look around and exclaim: "Nothing in this town has changed. Everything is where it was when I left it". The fact of the matter is that things have indeed changed. Except that you can not see it! I realized the importance of coping with change for the first time when I saw the prayer quote of American theologian Reinhold Niebuhr, made into a colorful poster on one of my colleagues' desks which read thus: "God, grant me the serenity to accept the things I cannot change, the courage to change the things I can, and the wisdom to know the difference." My company was going through a merger – with new bosses appearing every day ushering new ways of doing the same things we were used to doing. My colleague who had plastered this poster on his desk was paranoid of the changes he saw around him. The fear had its effect on his efficiency and it was evident from his falling grades in the subsequent appraisals. Fortunately he was counseled at the right time by professional training institutes who intervened only to make him understand the reality that is called CHANGE. That event taught me the importance of facing change with courage and I remembered Mahatma Gandhi's courageous words as he led India towards Independence. He convinced this large nation to face change with these remarkable words: "Be the change you want to see in the world."

The first point to realize is that change is inevitable. Though some changes in our professional and personal lives do leave us shattered but if we are apprehensive and fearful of any imminent change, it could damage our lives even more. Thus the key to facing change is to let go of fear. Easier said than done, how can we go about taking change in stride? Perhaps one of the first things to remember is that there are two ways to accept change. Either you accept it or ignore it. If you decide to ignore it, the powerful force called change would change you. However universal the phenomenon of change may be, not everyone is willing to accept it with open arms. People by nature resist change. Yet a change can be for the better too. In America, over 8 million of people relocate every year. They are willing to bring a change and break the familiarity of living in the same city, so that they could access a better quality of life. There are many activities which show that people are keen to change, when they vote to usher in another band of leaders who would lead their nation to more prosperity and opportunities. But when people have not consciously worked for any change and it happens, most people fear it and some even loathe it for years. Only to surrender to the giant force in future.

The key to accept change gracefully is to get freedom from fear and develop a positive attitude towards the changes the forthcoming event would bring. When my colleague recovered from his bout of fear, he realized that the changes in the management are actually for his own good. He could stand out in a class of his own, amongst surrounding mediocrity as he got ample opportunities to show his strengths and job competence. The point here to note is that most future leaders are chosen from a situation which is going through stressful changes. For instance when we are talking of any major corporate change, the management is always on the look out for people with positive bent of mind, who manage to take the changing rules and orders in stride. These ever-hopeful people are hand-picked by management in the future for future leadership roles, for their fortitude, their ability to act gracefully in the face of challenges, and overall positive deportment. When change is inevitable, especially in a corporate environment, the best thing to do is to play strategic and swim with the tide – with the best intentions of proving your worth. This should be taken as an opportunity in disguise, where the old is going to pave way for fresh blood, fresh ideas and fresh challenges which must be met with courage and grace. In other words it is worthwhile to accept change as a quintessential part of life. Be willing to surrender what you are, for what you could become.
Hire Rick Saldan's Motivational Magic to Energize Your Conference or Special Event!

Rick says, "With perseverance, drive,

and vision, you can achieve what once seemed impossible. I encourage you to strive toward

your vision for a new future -- one that

energizes your gifts, your passions and your untapped hidden potential!"

Rick's ideas, messages, strategies, and first-hand stories of overcoming adversity against all the odds will inspire your people. They become enthused, excited, and committed to take massive action that impacts your bottom line. Your return on investment is powerful.

Rick is a unique motivational

speaker and seminar leader that combines comedy, theatrical illusions and extensive audience interaction with inspirational presentations. He creates a powerful

and enjoyable learning experience,

guaranteeing to make your conference or

special event an outstanding success!

Contact Rick Today!
"Rick's presentation is thoroughly inspiring, entertaining and wonderful!"

Elizabeth O'Keeffe
Random House Publishing
"Rick Saldan has the wit, wisdom and sorcery of a wizard. He has a dynamic personality, and all will enjoy his captivating stories, comedy and magic!"

Dennis Slaughter
Credit Suisse First Boston
"Rick has given of his time, energy and talents to all kinds; from the needy elderly to convicts, from terminally ill patients to runaways. He has strengthened and edified the lives of many."


Captain Ross Schwalm,

United States Marine Corps

"The oohs and ahhs could be heard for miles as magician and motivational speaker Rick Saldan taught students at the Clarence B. Lamb School how to be possibility thinkers."

Dana Forde
The New Egypt Press


You can pause the slideshow by hovering your mouse over the pictures

<!—END OF THE SLIDESHOW SLIDER *************************************************************************************************************************** -->