Sign up for his newsletter and get one of Rick's ebooks for free!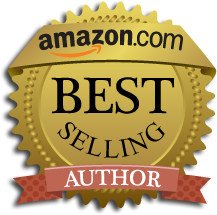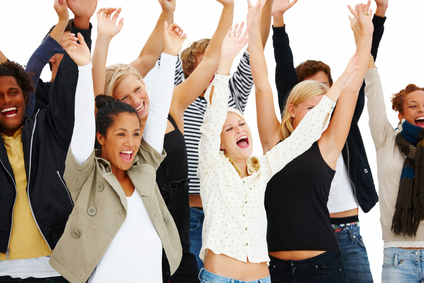 Rick Saldan is an excellent inspirational speaker who tailored the seminar to the needs of the individual students being instructed. This office thanks the Mayors Office of Information Services for having such a vendor.
Timothy K. Lynch
Office of Fleet Management
City of Philadelphia
---
Rick has a magical approach that provides a clear and concise message specifically designed to the needs of his audience. Rick will provide all the motivational magic you will ever need, propelling your organization to the next level of greater success.
Thomas Mulhern
Frontier Communications
---
Rick Saldan is a compelling and absorbing motivational speaker and magician. I have been to five of his Motivational Magic presentations and it is amazing how he keeps our college audiences on the edge of their seats. A highly entertaining performer with great comedy flair. Rich content to increase students' productivity, peak performance and motivation. If you need an outstanding motivational speaker for colleges, Rick is definitely one of the world's greatest speakers and magicians!

Dr. Rob Gilbert, Sport Psychologist,
Montclair State University
---
Rick Saldan has the wit, wisdom and sorcery of a wizard. He has a dynamic personality, and all will enjoy his captivating stories, comedy and magic!

Dennis Slaughter
Credit Suisse First Boston
---
Rick Saldan delivers a first-class show! A pro in every sense of the word. Funny, unique, entertaining and polished.

Brian Letscher, Actor
Hawaii Five-O, NCIS, Cold Case, Law & Order and The Mentalist.
---
Rick Saldan is a wonderful combination of master magician, comic improviser and first class speaker. The audience loved his program, which was music to our ears. If you love celebrity motivational speakers such as Tom Hopkins, Dale Carnegie and Zig Ziglar, then you'll love Rick!

Dottie Burman, President
Burtley Productions, Inc.
---
Rick Saldan is an incredibly talented performer and motivational speaker with great insight. He shares many powerful motivational messages that will enhance your life for the better!

Jack Murray, President
Dream Illusions
---
Rick is one of the best inspirational speakers on the scene today. Funny, fun loving and highly energetic. If you want to make your next event into an extraordinary one, then invite professional speaker Rick Saldan and his amazing Motivational Magic.
Andres Lara, President
Inspiration Times Magazine



How To Become More Assertive And Confident

by Rick Saldan


One of the biggest confusions which rest in most peoples' minds is that they can not understand the fine line of difference between assertiveness and aggressiveness. According to my experience, assertiveness comes from supreme self-confidence, knowledge about the subject and overall self-reliance. On the contrary, aggressiveness is a reverse mechanism which comes upfront when a person is being defensive. It is to be appreciated that the essential difference between being assertive and aggressive is the kind of effect our words and behavior would have on the individuality and psyche of others. This reminds me of an incident where I was present during an interview session for a trainee salesman of a cosmetic company marketing herbal products. When asked about how much the person knew about Aloe Vera, one of the key ingredients used in the company's products – the person replied fairly correctly but his body language, eye contact and the choice of words hinged on being more aggressive than assertive. His knowledge was so great about Aloe Vera that he nearly started to criticize the company's products and started to sound most intimidating. As is expected he never got the job, though he had answered every question correctly.

Similarly, a man who was being pursued by a pretty woman was not quite interested in falling in line with this damsel in hot pursuit, for whatever reason. It was a nearly pathetic sight as the man just could not bring himself to say a simple and assertive 'NO' which could have saved him from wasting many evenings which he always repented about later. The power of saying a firm and assertive 'no' can save you from many irrelevant and unnecessary people and situations in life. But remember, there is no reason to get aggressive and put the other person in any embarrassment. You could always be polite and yet be assertive. The vice versa could also be true. Like Eleanor Roosevelt, American columnist, lecturer and humanitarian, once said: Never allow a person to tell you no who doesn't have the power to say yes. You would have noticed that most people get aggressive when all they want is to prove a point. Such people are usually victims of insecurity, inflated ego, confusion, purposelessness, anxiety and several other mental anomalies. Yet, controlling all these inner conflicts can be corrected easily, provided you have adequate will and realize the importance of self-confidence and assertiveness in life.

Self-confidence is not an empty word – knowledge, experience, expertise, wisdom and foresight are at its root. Only when you develop these qualities and attributes in you, can you be assertive. You need to make your mind strong enough not to get it manipulated by weaklings in our society, who thrive on stronger people and behave like parasites taking strength and stamina from the host. Assertiveness can bring you success, happiness and contentment. Knowing to stand by your beliefs is sometimes called fanaticism and stubbornness. But a personal belief, which is formed on fair and just grounds can never be called fanaticism or obstinacy.

Assertiveness plays a strong role when you are fighting for a cause. Be it for your own promotion, suggesting a new strategy to your company, making a sales presentation to customers, giving a lecture on any topic which you are an expert on, or whatever. In all these situations, where you want to make your audience believe you and follow your recommended action steps, your assertive skills would make things happen your way. Assertiveness is not just limited to making confident and well-written speeches. It comes from an innate sense of confidence and enthusiasm which you emanate, from your gait and postures, from your body language and capability of maintaining relevant eye contact. When a person fidgets, plays with a pen, drums his fingers on the table, has shifty eyes, constantly shifts in his chair, walks up and down before a presentation, he is far from being assertive, though he may give the best of speeches.

Being assertive means many things to many people. Most people believe it is the power to say no at the right time to the right person, having strategic skills to make a situation turn to his favor, making a point most effectively and convincingly, but I believe assertiveness is mastering the art of making a point without hurting any sentiment whatsoever. You can do this when you have supreme level of self-confidence and know what you are talking better than anyone else in the room.
Hire Rick Saldan's Motivational Magic to Energize Your Conference or Special Event!

Rick says, "With perseverance, drive,

and vision, you can achieve what once seemed impossible. I encourage you to strive toward

your vision for a new future -- one that

energizes your gifts, your passions and your untapped hidden potential!"

Rick's ideas, messages, strategies, and first-hand stories of overcoming adversity against all the odds will inspire your people. They become enthused, excited, and committed to take massive action that impacts your bottom line. Your return on investment is powerful.

Rick is a unique motivational

speaker and seminar leader that combines comedy, theatrical illusions and extensive audience interaction with inspirational presentations. He creates a powerful

and enjoyable learning experience,

guaranteeing to make your conference or

special event an outstanding success!

Contact Rick Today!
"Rick's presentation is thoroughly inspiring, entertaining and wonderful!"

Elizabeth O'Keeffe
Random House Publishing
"Rick Saldan has the wit, wisdom and sorcery of a wizard. He has a dynamic personality, and all will enjoy his captivating stories, comedy and magic!"

Dennis Slaughter
Credit Suisse First Boston
"Rick has given of his time, energy and talents to all kinds; from the needy elderly to convicts, from terminally ill patients to runaways. He has strengthened and edified the lives of many."


Captain Ross Schwalm,

United States Marine Corps

"The oohs and ahhs could be heard for miles as magician and motivational speaker Rick Saldan taught students at the Clarence B. Lamb School how to be possibility thinkers."

Dana Forde
The New Egypt Press


You can pause the slideshow by hovering your mouse over the pictures

<!—END OF THE SLIDESHOW SLIDER *************************************************************************************************************************** -->