Sign up for his newsletter and get one of Rick's ebooks for free!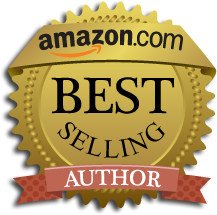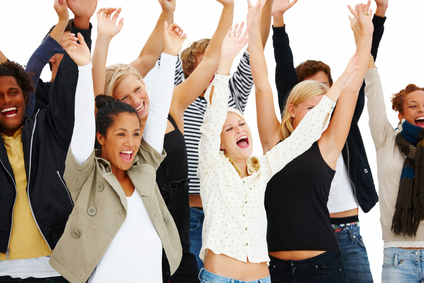 Rick Saldan is an excellent inspirational speaker who tailored the seminar to the needs of the individual students being instructed. This office thanks the Mayors Office of Information Services for having such a vendor.
Timothy K. Lynch
Office of Fleet Management
City of Philadelphia
---
Rick has a magical approach that provides a clear and concise message specifically designed to the needs of his audience. Rick will provide all the motivational magic you will ever need, propelling your organization to the next level of greater success.
Thomas Mulhern
Frontier Communications
---
Rick Saldan is a compelling and absorbing motivational speaker and magician. I have been to five of his Motivational Magic presentations and it is amazing how he keeps our college audiences on the edge of their seats. A highly entertaining performer with great comedy flair. Rich content to increase students' productivity, peak performance and motivation. If you need an outstanding motivational speaker for colleges, Rick is definitely one of the world's greatest speakers and magicians!

Dr. Rob Gilbert, Sport Psychologist,
Montclair State University
---
Rick Saldan has the wit, wisdom and sorcery of a wizard. He has a dynamic personality, and all will enjoy his captivating stories, comedy and magic!

Dennis Slaughter
Credit Suisse First Boston
---
Rick Saldan delivers a first-class show! A pro in every sense of the word. Funny, unique, entertaining and polished.

Brian Letscher, Actor
Hawaii Five-O, NCIS, Cold Case, Law & Order and The Mentalist.
---
Rick Saldan is a wonderful combination of master magician, comic improviser and first class speaker. The audience loved his program, which was music to our ears. If you love celebrity motivational speakers such as Tom Hopkins, Dale Carnegie and Zig Ziglar, then you'll love Rick!

Dottie Burman, President
Burtley Productions, Inc.
---
Rick Saldan is an incredibly talented performer and motivational speaker with great insight. He shares many powerful motivational messages that will enhance your life for the better!

Jack Murray, President
Dream Illusions
---
Rick is one of the best inspirational speakers on the scene today. Funny, fun loving and highly energetic. If you want to make your next event into an extraordinary one, then invite professional speaker Rick Saldan and his amazing Motivational Magic.
Andres Lara, President
Inspiration Times Magazine



Freedom From Fear Forever

by Rick Saldan

Fear is perhaps one of the most chronic and debilitating ailment that is affecting people today. This self-made hell where most people live in is crippling relationships and careers, damaging homes and organizations and creating unparallel harm in personal and professional growth to millions round the world. What is this all-consuming fear about and where does it originate from? Incredible as it may sound people suffer from several types of fears and continue to live in their private prisons for a number of varied reasons: fear of rejection, fear of the unknown, fear of change, fear of making decisions, fear of confrontation, fear of loss, fear of failure and even fear of success thinking that they are not equipped enough to handle it! This paralyzing phenomenon often results in worry, tension, stress, anxiety, depression, low self-esteem and many more debilitating conditions. Left unattended, fear can throw anyone in a bottomless pit of self-pity and dejection. Sometimes it takes a life time to come out of this hellish condition.


FEAR is nothing but Fantasized Experiences Appearing Real, the root causes of which can be many and vary according to individual life values and experiences. For instance, fear can be an overriding factor in someone who has been exposed to a series of traumatic and negative experiences in life. Past rejections and failures could also inject fear into someone who nearly gets addicted to it, as a negative way of life becomes his own comfort zone. Whatever the cause for developing a fear syndrome, the root is always in the mind. To understand its root, interestingly is also the first step in achieving freedom from fear forever.

If we understand the importance of the damaging effects of fear amongst people, it is easy to understand the impact any cumulative fear among the employees can have in an organization. Not only does it damage the overall organizational climate, it also negatively affects the morale, the latent potential and kills all future possibilities of its employees. In such cases it is best to seek professional help from people who understand management of fear best. For offering freedom from fear forever to your employees, it is not enough to opt for individual counseling and it is often impossible to tackle individual cause and effect.

Our leadership training program offers professional assistance in the management of fear. It teaches every employee how to confront it and get to the root of the problem through self-analysis. All anxieties have a root, and we help him to bring it out in the open and eradicate it from his mind forever. Fear has a habit of getting deeply entrenched in a mind which is full of clutter and uncertainty. We help clear the mind and uproot the past, so that the individual emerges as a more confident and secure adult and not scrounge behind any self-imposed exile. However strong and deep rooted the fears are our professional techniques can address the problem exactly where it is easier to delete it from the mind. For instance, we coach him to walk through the narrow and dark alleys of the past and relive those incidents so that he finds it justified to come out of the mesh and feel more confident.

For improving organizational health, it is critical that you help your employees reach their full potential, open up two-way communication process, make them frank and fearless. Once they learn that the maximum penalty which can be levied on them when they ask for a raise is a firm, unbiased and justified NO, they no longer live in fear of losing their jobs – forever.

Hire Rick Saldan's Motivational Magic to Energize Your Conference or Special Event!

Rick says, "With perseverance, drive,

and vision, you can achieve what once seemed impossible. I encourage you to strive toward

your vision for a new future -- one that

energizes your gifts, your passions and your untapped hidden potential!"

Rick's ideas, messages, strategies, and first-hand stories of overcoming adversity against all the odds will inspire your people. They become enthused, excited, and committed to take massive action that impacts your bottom line. Your return on investment is powerful.

Rick is a unique motivational

speaker and seminar leader that combines comedy, theatrical illusions and extensive audience interaction with inspirational presentations. He creates a powerful

and enjoyable learning experience,

guaranteeing to make your conference or

special event an outstanding success!

Contact Rick Today!
"Rick's presentation is thoroughly inspiring, entertaining and wonderful!"

Elizabeth O'Keeffe
Random House Publishing
"Rick Saldan has the wit, wisdom and sorcery of a wizard. He has a dynamic personality, and all will enjoy his captivating stories, comedy and magic!"

Dennis Slaughter
Credit Suisse First Boston
"Rick has given of his time, energy and talents to all kinds; from the needy elderly to convicts, from terminally ill patients to runaways. He has strengthened and edified the lives of many."


Captain Ross Schwalm,

United States Marine Corps

"The oohs and ahhs could be heard for miles as magician and motivational speaker Rick Saldan taught students at the Clarence B. Lamb School how to be possibility thinkers."

Dana Forde
The New Egypt Press


You can pause the slideshow by hovering your mouse over the pictures

<!—END OF THE SLIDESHOW SLIDER *************************************************************************************************************************** -->