Sign up for his newsletter and get one of Rick's ebooks for free!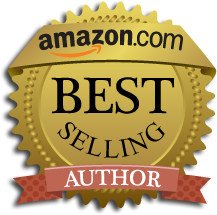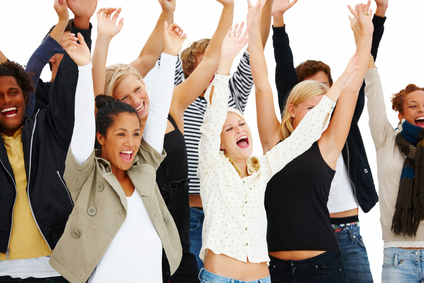 Rick Saldan is an excellent inspirational speaker who tailored the seminar to the needs of the individual students being instructed. This office thanks the Mayors Office of Information Services for having such a vendor.
Timothy K. Lynch
Office of Fleet Management
City of Philadelphia
---
Rick has a magical approach that provides a clear and concise message specifically designed to the needs of his audience. Rick will provide all the motivational magic you will ever need, propelling your organization to the next level of greater success.
Thomas Mulhern
Frontier Communications
---
Rick Saldan is a compelling and absorbing motivational speaker and magician. I have been to five of his Motivational Magic presentations and it is amazing how he keeps our college audiences on the edge of their seats. A highly entertaining performer with great comedy flair. Rich content to increase students' productivity, peak performance and motivation. If you need an outstanding motivational speaker for colleges, Rick is definitely one of the world's greatest speakers and magicians!

Dr. Rob Gilbert, Sport Psychologist,
Montclair State University
---
Rick Saldan has the wit, wisdom and sorcery of a wizard. He has a dynamic personality, and all will enjoy his captivating stories, comedy and magic!

Dennis Slaughter
Credit Suisse First Boston
---
Rick Saldan delivers a first-class show! A pro in every sense of the word. Funny, unique, entertaining and polished.

Brian Letscher, Actor
Hawaii Five-O, NCIS, Cold Case, Law & Order and The Mentalist.
---
Rick Saldan is a wonderful combination of master magician, comic improviser and first class speaker. The audience loved his program, which was music to our ears. If you love celebrity motivational speakers such as Tom Hopkins, Dale Carnegie and Zig Ziglar, then you'll love Rick!

Dottie Burman, President
Burtley Productions, Inc.
---
Rick Saldan is an incredibly talented performer and motivational speaker with great insight. He shares many powerful motivational messages that will enhance your life for the better!

Jack Murray, President
Dream Illusions
---
Rick is one of the best inspirational speakers on the scene today. Funny, fun loving and highly energetic. If you want to make your next event into an extraordinary one, then invite professional speaker Rick Saldan and his amazing Motivational Magic.
Andres Lara, President
Inspiration Times Magazine



The Pocono Record

Dale Carnegie course, magic changed shy, introverted Richard Saldan

Even when performing magic as pure entertainment, Saldan makes sure to include a motivational message.

"If you don't attach meaning to it, you lose the power it has," Saldan said.

Magician and motivational speaker Richard Saldan, left, unveils a cage where he made his assistant, Maureen Hollenback of Tunkhannock, suddenly appear in what was previously an empty cage during a performance at the Labor of Love USA's Studio 191 in Stroudsburg.


MARK A. GENITO/Pocono Record

Magician and motivational speaker Richard Saldan takes a bow for the crowd after a performance at the Labor of Love USA's Studio 191 in Stroudsburg.


MARK A. GENITO/Pocono Record

At left, volunteer 18-year-old Luke DiFrancisco of East Stroudsburg, watches as Magician and motivational speaker Richard Saldan pulls an endless stream of paper out of his mouth during a performance at the Labor of Love USA's Studio 191 in Stroudsburg.


MARK A. GENITO/Pocono Record

Magician and motivational speaker Richard Saldan pushes a sword through a box where his assistant is lying inside during a performance at the Labor of Love USA's Studio 191 in Stroudsburg.


MARK A. GENITO/Pocono Record


Now Saldan is teaching the art of magic to teenagers in his neighborhood.

"Performing magic builds confidence and self-esteem," Saldan said. "Plug teenagers into something that builds their confidence and self-esteem and they'll have confidence for the rest of their lives."

The magic bug bit 16-year-old Frank Hollenback after seeing Saldan perform a gospel magic show at his church two years ago.

Saldan began teaching Frank the art of magic — card tricks, rope tricks and the coloring book trick. Frank, then 14, suggested they bring the show to area nursing homes to entertain the residents.

"Frankie had a very inspired idea," Saldan said. "He started calling nursing homes."

With Frank assisting, Saldan has performed free magic shows at several area nursing homes.

"Every magic trick applies to a lesson," Saldan said.

The doves are a big hit at nursing homes where Saldan takes them around for residents to pet.

Now 16, Frank is still enjoying his role as Saldan's assistant, and his sisters, Sarah Hollenback, 14, and Millie Hollenback, 19, are also learning and becoming part of the act.

"I saw my brother doing it and thought, that's cool. I want to do that," Sarah said.

ON A RECENT FRIDAY NIGHT, Saldan and the Hollenbacks presented a magic show at Studio 191, a coffeehouse in Stroud Township. It was Sarah's first time performing live.

Saldan said the Hollenbacks' dedication paid off. "The show was 98 percent perfect."

It took a lot of practice to master the art of levitation using the microphone stand suspension, but Sarah managed to spend a few seconds horizontal to the floor with nothing — apparently — holding her up. "That's an attention getter," Sarah said.

When people in the audience asked her how she did it, Sarah said her answer was, "I don't know. I don't pay attention."

Also making her debut, Millie Hollenback appeared magically in the fire cage and in the shadow box and volunteered to be folded up in the origami box.

"I like that one because I get to stick swords in my sister," Sarah said smiling.

As for Frank, Saldan said, "He's the glue of the show. He keeps us on target. He's come up with new magic ideas."

"A lot of tricks have the same basic idea," Frank said. "You try to figure out better ways to make it look more realistic."

Saldan's wife Jewel is the choreographer for the shows and also does the booking for Motivational Magic shows.

"I see it as an art form," Jewel Saldan said. "I always appreciate every performance. Every magician is an artist."

Saldan will be performing his magic program, "You Can Do the Impossible," at 6 p.m. Sunday, March 12, at Pocono Mountain West High School on Route 940, Pocono Summit.

How does he do that?

Here is a summary of effects and illusions Richard Saldan uses in his Motivational Magic show.

• Microphone Stand Suspension: Saldan brings out an assistant and a microphone stand. Assistant is able to levitate and be suspended in the air, with only the microphone stand to support her. Saldan talks about how we all have hidden potential and gifts that we do not even know we have.

• The Fire Cage: Saldan brings out an empty cage. Puts a cloth over it for a split second, pulls off the cloth and there is a girl inside the cage.

• The Shadow Box: A large empty box is shown, and the lights are dimmed. Saldan has a bright light bulb, and shows that the box is empty on the inside and outside. The doors are closed. The shadow of a girl suddenly shows an assistant coming out of the floor and appearing in the box. Saldan talks about the illusions of life, how the things we perceive are often not real. We need to use discernment to expose reality from illusion.

• The Origami: Saldan brings out a 3-foot box on a table. An assistant climbs into the box. The box is shrunk down to a cubic foot. If that weren't amazing enough, swords are stuck into the box. The box is reopened and the assistant comes out unharmed. Saldan talks about the necessity to "think inside the box" contrast with 'think outside the box', and the need for conducting an inventory and assessment of our skills and strengths.

• Newspaper to Dove: Saldan shows a newspaper on both sides, crumbles it up into a ball. Saldan talks about the media being full of constant bad news, and we have to learn the art of reaching inside of ourselves and pulling out a little magic. A dove is produced from the crumbled up ball.

• Candle to Dove: Saldan shows a red silk on both sides. Produces a candle and lights it. Vanishes the candle, and a dove appears. Saldan talks about how we can learn how to be enthusiastic no matter what our circumstances are. Things can come along to snuff out our enthusiasm, and yet we can still reach deep inside and pull out even more magic

• Saran Wrap to Dove: Saldan shows a box of saran wrap, and pulls off a piece. Shows the saran wrap, audience can see it is fully transparent. Saldan crumbles the saran wrap up into a ball, then opens it up and there is a dove. Saldan talks about how we need to be authentic, and stop wearing masks. Instead, to let our own gifts shine, and be true to ourselves.

• Coloring Book: Saldan shows a coloring book, all of its pages are blank. First, pictures suddenly appear on the blank pages. Then, when shown again, the pictures are all now colored in. Saldan talks about how sometimes we feel our lives are empty, but that we can fill our lives and bring a new dimension of full living color to our everyday experiences.
Hire Rick Saldan's Motivational Magic to Energize Your Conference or Special Event!

Rick says, "With perseverance, drive,

and vision, you can achieve what once seemed impossible. I encourage you to strive toward

your vision for a new future -- one that

energizes your gifts, your passions and your untapped hidden potential!"

Rick's ideas, messages, strategies, and first-hand stories of overcoming adversity against all the odds will inspire your people. They become enthused, excited, and committed to take massive action that impacts your bottom line. Your return on investment is powerful.

Rick is a unique motivational

speaker and seminar leader that combines comedy, theatrical illusions and extensive audience interaction with inspirational presentations. He creates a powerful

and enjoyable learning experience,

guaranteeing to make your conference or

special event an outstanding success!

Contact Rick Today!
"Rick's presentation is thoroughly inspiring, entertaining and wonderful!"

Elizabeth O'Keeffe
Random House Publishing
"Rick Saldan has the wit, wisdom and sorcery of a wizard. He has a dynamic personality, and all will enjoy his captivating stories, comedy and magic!"

Dennis Slaughter
Credit Suisse First Boston
"Rick has given of his time, energy and talents to all kinds; from the needy elderly to convicts, from terminally ill patients to runaways. He has strengthened and edified the lives of many."


Captain Ross Schwalm,

United States Marine Corps

"The oohs and ahhs could be heard for miles as magician and motivational speaker Rick Saldan taught students at the Clarence B. Lamb School how to be possibility thinkers."

Dana Forde
The New Egypt Press


You can pause the slideshow by hovering your mouse over the pictures

<!—END OF THE SLIDESHOW SLIDER *************************************************************************************************************************** -->