Sign up for his newsletter and get one of Rick's ebooks for free!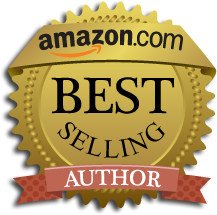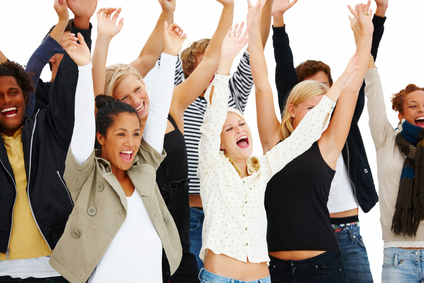 Rick Saldan is an excellent inspirational speaker who tailored the seminar to the needs of the individual students being instructed. This office thanks the Mayors Office of Information Services for having such a vendor.
Timothy K. Lynch
Office of Fleet Management
City of Philadelphia
---
Rick has a magical approach that provides a clear and concise message specifically designed to the needs of his audience. Rick will provide all the motivational magic you will ever need, propelling your organization to the next level of greater success.
Thomas Mulhern
Frontier Communications
---
Rick Saldan is a compelling and absorbing motivational speaker and magician. I have been to five of his Motivational Magic presentations and it is amazing how he keeps our college audiences on the edge of their seats. A highly entertaining performer with great comedy flair. Rich content to increase students' productivity, peak performance and motivation. If you need an outstanding motivational speaker for colleges, Rick is definitely one of the world's greatest speakers and magicians!

Dr. Rob Gilbert, Sport Psychologist,
Montclair State University
---
Rick Saldan has the wit, wisdom and sorcery of a wizard. He has a dynamic personality, and all will enjoy his captivating stories, comedy and magic!

Dennis Slaughter
Credit Suisse First Boston
---
Rick Saldan delivers a first-class show! A pro in every sense of the word. Funny, unique, entertaining and polished.

Brian Letscher, Actor
Hawaii Five-O, NCIS, Cold Case, Law & Order and The Mentalist.
---
Rick Saldan is a wonderful combination of master magician, comic improviser and first class speaker. The audience loved his program, which was music to our ears. If you love celebrity motivational speakers such as Tom Hopkins, Dale Carnegie and Zig Ziglar, then you'll love Rick!

Dottie Burman, President
Burtley Productions, Inc.
---
Rick Saldan is an incredibly talented performer and motivational speaker with great insight. He shares many powerful motivational messages that will enhance your life for the better!

Jack Murray, President
Dream Illusions
---
Rick is one of the best inspirational speakers on the scene today. Funny, fun loving and highly energetic. If you want to make your next event into an extraordinary one, then invite professional speaker Rick Saldan and his amazing Motivational Magic.
Andres Lara, President
Inspiration Times Magazine



The New Egypt Press

Magician teaches positive thinking

By: DANA FORDE Staff Writer


The oohs and ahhs could be heard for miles as magician and motivational speaker Richard Saldan taught students at the Clarence B. Lamb School how to be possibility thinkers.

"Have the ability to be a possibility thinker - no matter what happens see the potential for the positive," Saldan said.

In partnership with the Individuals with Disabilities Education Act (IDEA) awareness week, the CB Lamb School located on Schoolhouse Road in North Hanover hosted the evening of excitement and magic.

Magician and motivational speaker Richard Saldan visited the Clarence B. Lamb School to teach students how to be positive thinkers.


Saldan, of the Pennsylvania based company Motivational Magic, performed various stage illusions and magical effects during his presentation.

The motivational magic website states that these illusions are used as teaching tools, "to drive home the message that we can all overcome self-imposed blocks and go on to perform better in every aspect of our lives."


Saldan encouraged the students to "reach for the inner magician inside," and learn how to turn a negative into a positive.

Saldan told students that bad things may happen in their lifetime which may include a parental divorce, friends moving away, or a death in the family. However Saldan reminded students that, "You have the ability to rise above adversities."

Saldan used a crumpled up ball of newspaper to make a white dove appear right before the students' eyes. The magic trick was used to illustrate that everyone has the ability to turn a stressful situation into something beautiful. Saldan encouraged the students to develop ways to be enthusiastic and said, "Enthusiasm can be contagious."

Saldan led a discussion regarding a New York study of successful stockbrokers. Psychologists, Saldan said, presented various conditions that may foster success including family history, genetics, and family wealth. Psychologists surveyed participants and the number one factor that stockbrokers attributed to their success was the ability to focus. Saldan said that often times, the inability to focus accompanied with stress can affect our productivity.

"Our greatest opponents are the inability to defeat discouragement, and the inability to gain freedom from fear," said Saldan.

He encouraged students to take their inner strength and positivism with them into each of life's trials and tribulations.



Hire Rick Saldan's Motivational Magic to Energize Your Conference or Special Event!

Rick says, With perseverance, drive,

and vision, you can achieve what once seemed impossible. I encourage you to strive toward

your vision for a new future -- one that

energizes your gifts, your passions and your untapped hidden potential!

Rick's ideas, messages, strategies, and first-hand stories of overcoming adversity against all the odds will inspire your people. They become enthused, excited, and committed to take massive action that impacts your bottom line. Your return on investment is powerful.

Rick is a unique motivational

speaker and seminar leader that combines comedy, theatrical illusions and extensive audience interaction with inspirational presentations. He creates a powerful

and enjoyable learning experience,

guaranteeing to make your conference or

special event an outstanding success!

Contact Rick Today!

Some of Rick's Motivational Milestones:

Earned the Triple Crown Award with Toastmasters International in January, 2018.

Served as Director Area E-51,

District 38, 2017-18

Earned the Advanced Communicator Gold with Toastmasters International in January, 2018.

Graduated from the Dale Carnegie Sales Course Instructor program and the Dale Carnegie Basic Instructor Course in August, 2002.

Earned the Certified Speaking Professional designation with the National Speakers Association in July, 2001.

Graduated from the Accelerated Freefall Course and became a licensed parachutist and skydiver in August, 1998.

Earned the Microsoft Certified Professional designation in July, 1997.

Graduated from Marine Corps Recruit Depot, Parris Island and earned the title of United States Marine in May, 1992.

Some of Rick's Delighted Clients:

We brought Rick in to be our speaker for our annual conference program for all of our regional sales managers throughout the country. This is a hard-nosed group who have seen it all, yet Rick engaged them with finesse. He challenged them and inspired them. Rick is an exceptionally talented individual who I highly recommend.

John Erard, Director of Sales & Marketing

Lord, Abbett & Co. Investment Managers

Rick has a magical approach that provides a clear and concise message specifically designed to the needs of his audience. Rick will provide all the motivational magic you will ever need, propelling your organization to the next level of greater success.

Thomas Mulhern

Frontier Communications

We were delighted with the training and instruction provided by Rick Saldan on a variety of courses and seminars. He has proven himself to be a very capable instructor, who adapts quickly to challenging situations. He interacted very effectively with our civilian and military personnel. Looking forward to his upcoming sessions.

Michael McGregor,

Naval Surface Warfare Center

We hired Rick to provide two completely different presentations to our sales force and our customer service teams. Both events were lively, dynamic and exciting. We loved how he combined stage magic with his unique insights in both of these specialties. We were all very impressed with his highly creative programs. We loved his passion and enthusiasm as a business speaker. Still trying to figure out how he knew where we hid his paycheck. Totally impossible. More impressive than when Kreskin did that!

Richard Rediker, Founder
Rediker Software

Rick's presentation is thoroughly inspiring, entertaining and wonderful!

Elizabeth O'Keeffe
Random House Publishing

You can rely on Rick Saldan for any project you get him involved in. Rick will delight your customers, and deliver beyond your expectations. An organization who chooses to bring Rick on board will be lucky to have him, and more successful for having made the decision.

Fred Walker,

Dale Carnegie Lead Instructor

Rick Saldan is an excellent inspirational speaker who tailored the seminar to the needs of the individual students being instructed. This office thanks the Mayors Office of Information Services for having such a vendor.

Timothy K. Lynch
Office of Fleet Management
City of Philadelphia

Thank you for your awesome presentation. I know that all of my teams loved the program. I love your message and your delivery. I hope that you can spread even more magic throughout the world!

Gene McNaughton
Vice President of Sales
Tony Robbins & Associates

Rick Saldan has the wit, wisdom and sorcery of a wizard. He has a dynamic personality, and all will enjoy his captivating stories, comedy and magic!

Dennis Slaughter
Credit Suisse First Boston

Rick, this letter comes to you with thanks from Prime Bank and all the employees who participated in the training sessions held in our bank and conducted by you. Everyone in attendance has stated what a thorough and enjoyable learning course it was.

Michael J. Sexton,
Vice President/Controller
Prime Bank

Your training was enjoyable, informative and very useful in helping us to solve some of the day-to-day challenges we encounter at Stockard Shipping. You were very concerned about meeting our particular needs, and tailored your instruction to cover those specific goals that we have had in our office routine. Looking forward to working with you in the future!

Frank Signorello
Vice President, Sales
Stockard Shipping & Terminal Corporation


You tailored each class to fit the varying needs of the students but also managed to cover topics in your class plan. You maintained your composure and sense of humor in the face of numerous questions and demands.

Patricia J. Kosek
The Glenmede Trust Company

I personally commend Mr. Rick Saldan as he has served to be an outstanding, dedicated and loyal individual and a definite asset to our organization and our community.

Larry Kovnat
Greater Philadelphia Chamber of Commerce

Rick has given of his time, energy and talents to all kinds; from the needy elderly to convicts, from terminally ill patients to runaways. He has strengthened and edified the lives of many.


Captain Ross Schwalm,

United States Marine Corps

The oohs and ahhs could be heard for miles as magician and motivational speaker Rick Saldan taught students at the Clarence B. Lamb School how to be possibility thinkers.

Dana Forde
The New Egypt Press

| | | |
| --- | --- | --- |
| | | |
| | | |
| | You can pause the slideshow by hovering your mouse over the pictures | |